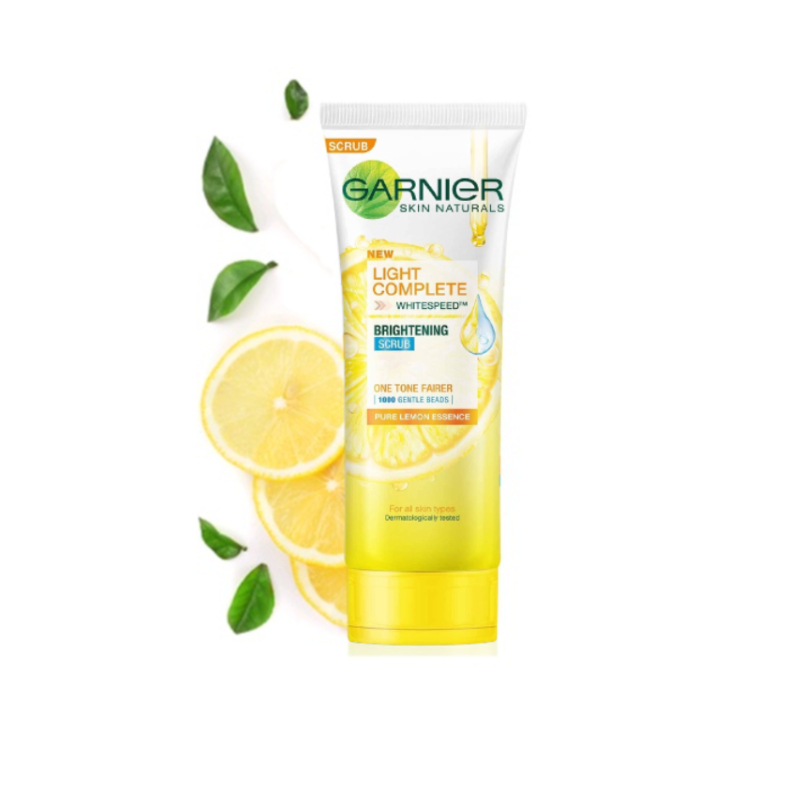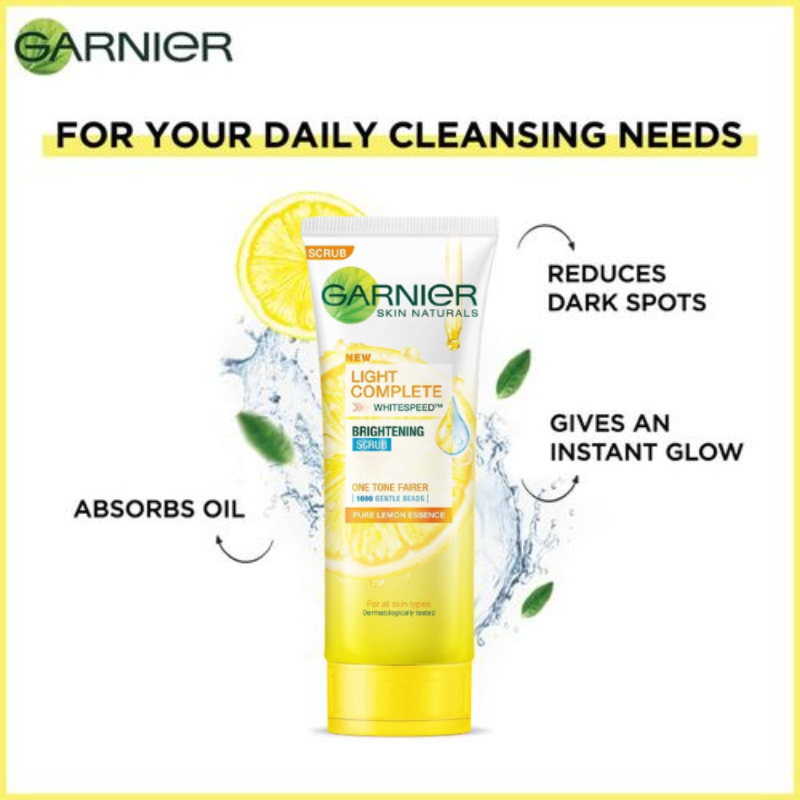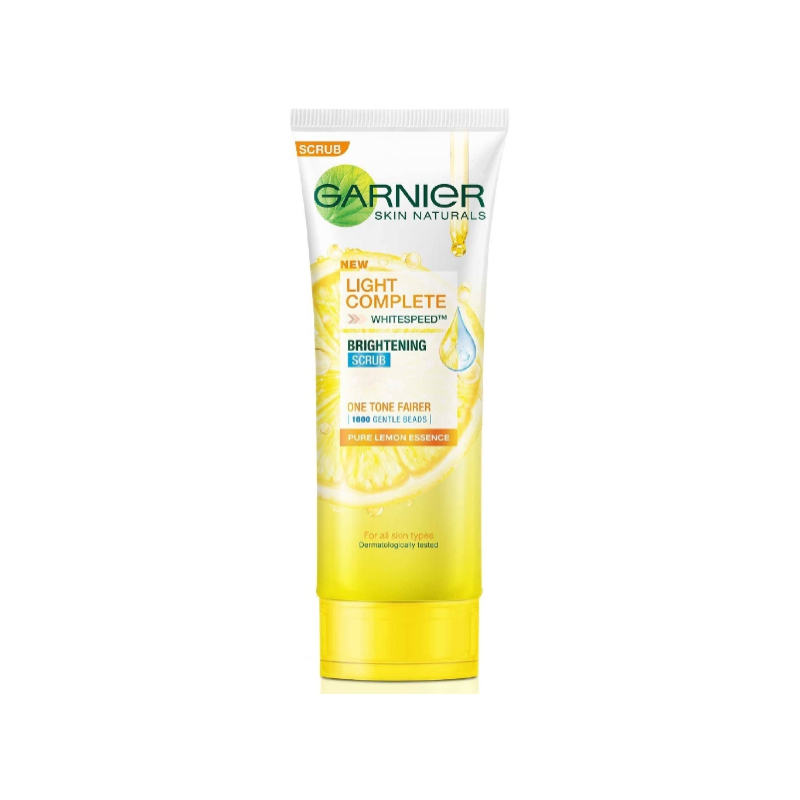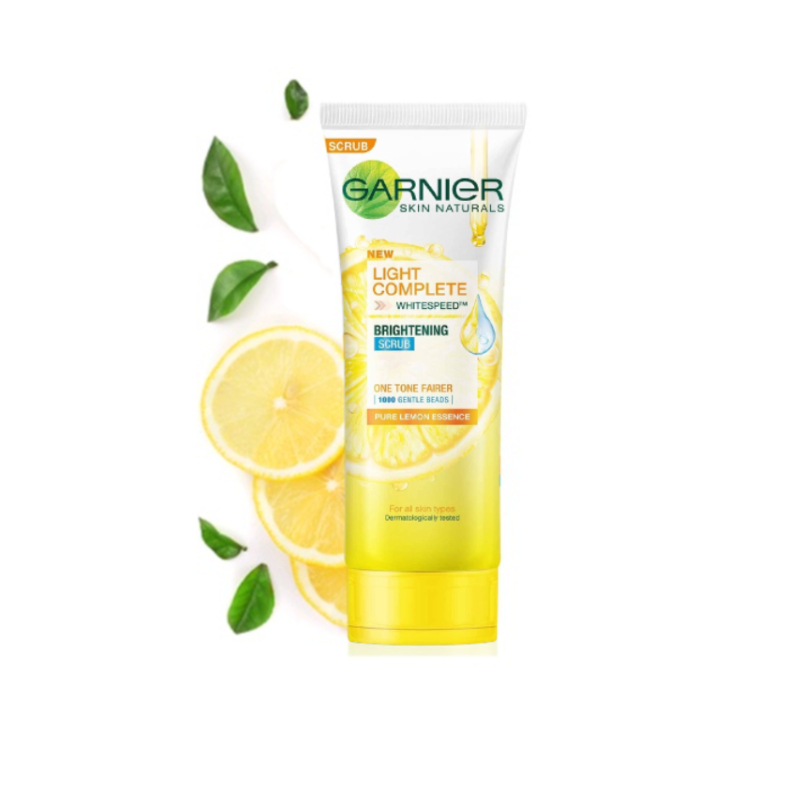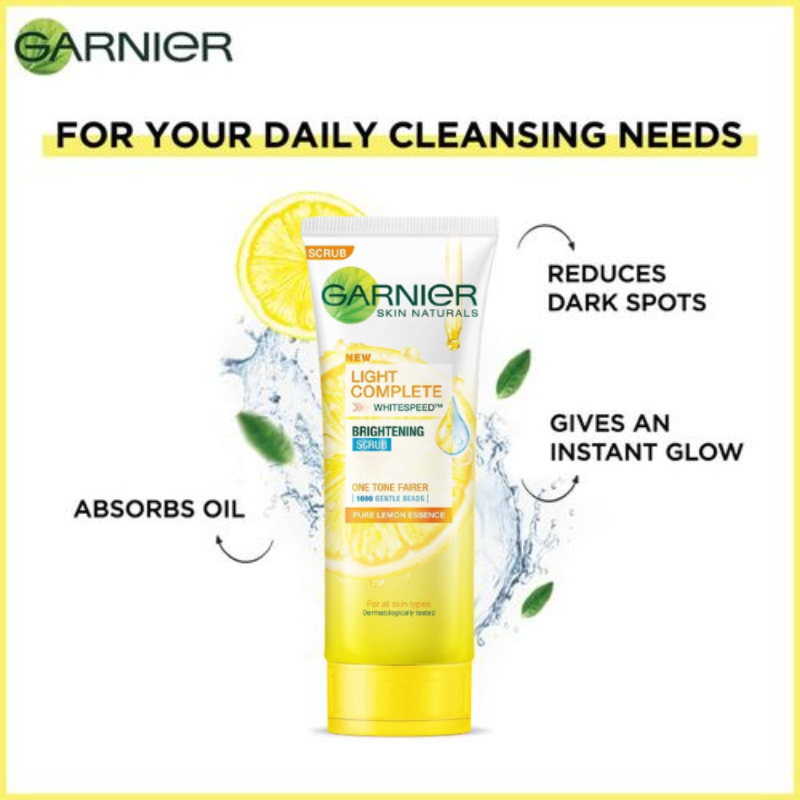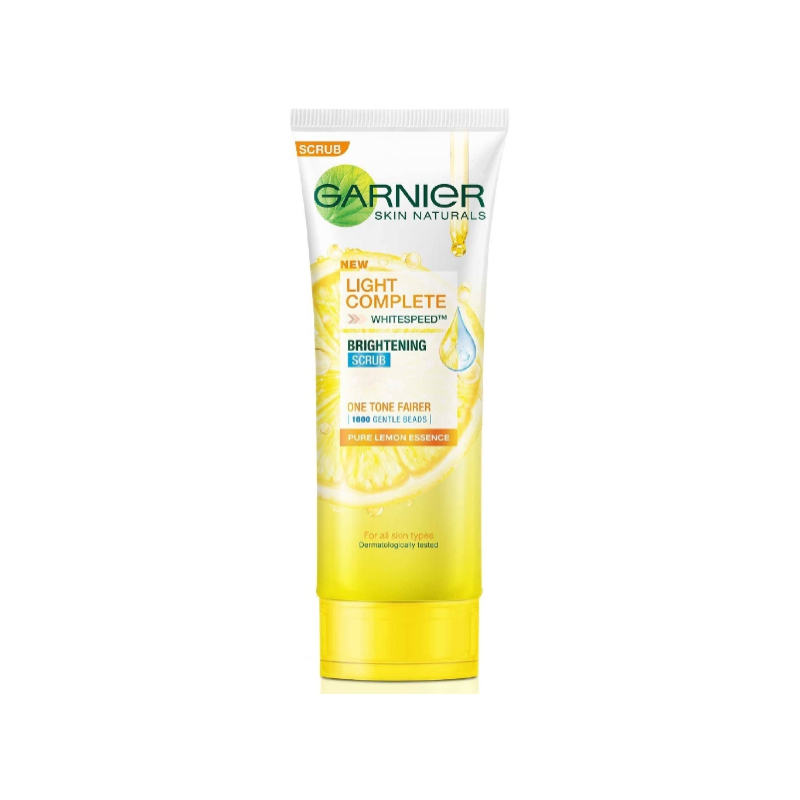 Garnier Skin Naturals Light Complete Brightening Scrub 100ml
Garnier Light Complete White Speed ​​Scrub facial cleanser that cleans the face by removing dead skin cells to help skin look brighter.
A face wash with natural ingredients using lemon juice which functions as a facial skin lightener and cleanses the face.
The content of micro beads helps brighten dull faces by removing dead skin cells.
Removes dead skin cells thoroughly.
Contains natural lemon extract.
Cleans and brightens the skin.
Imported from UK.