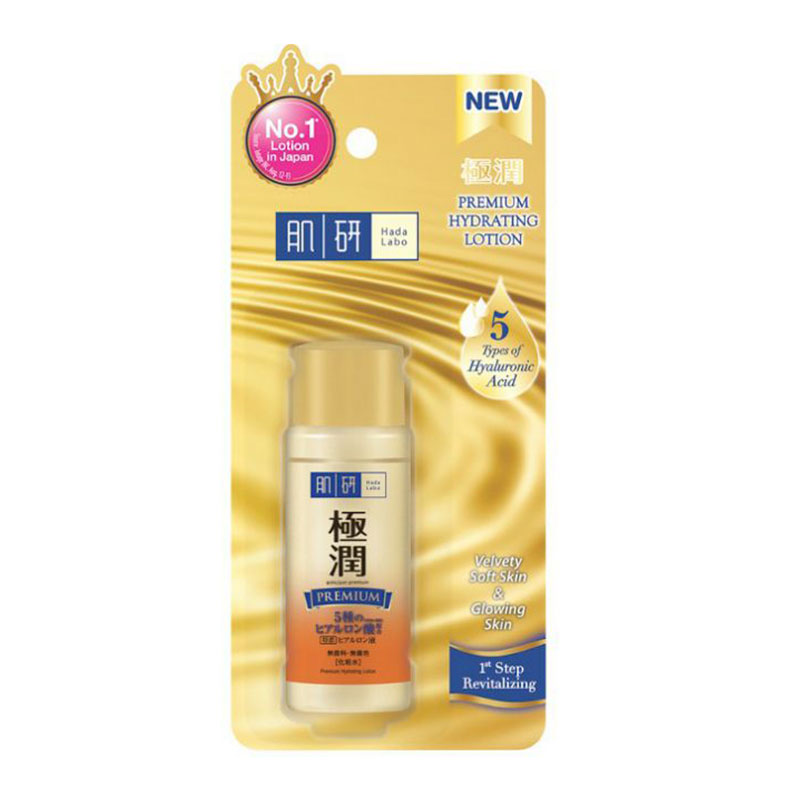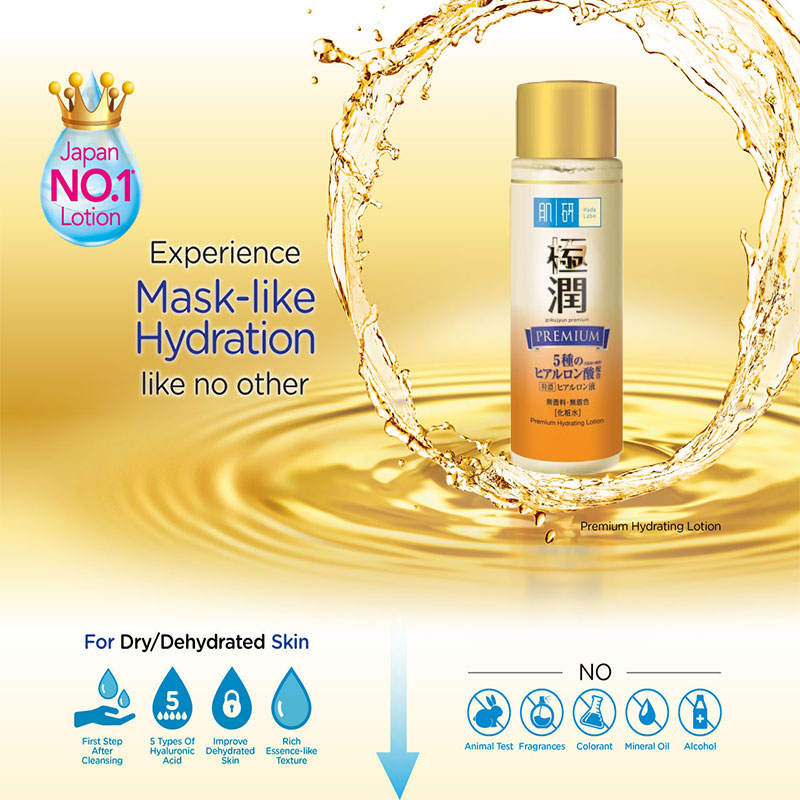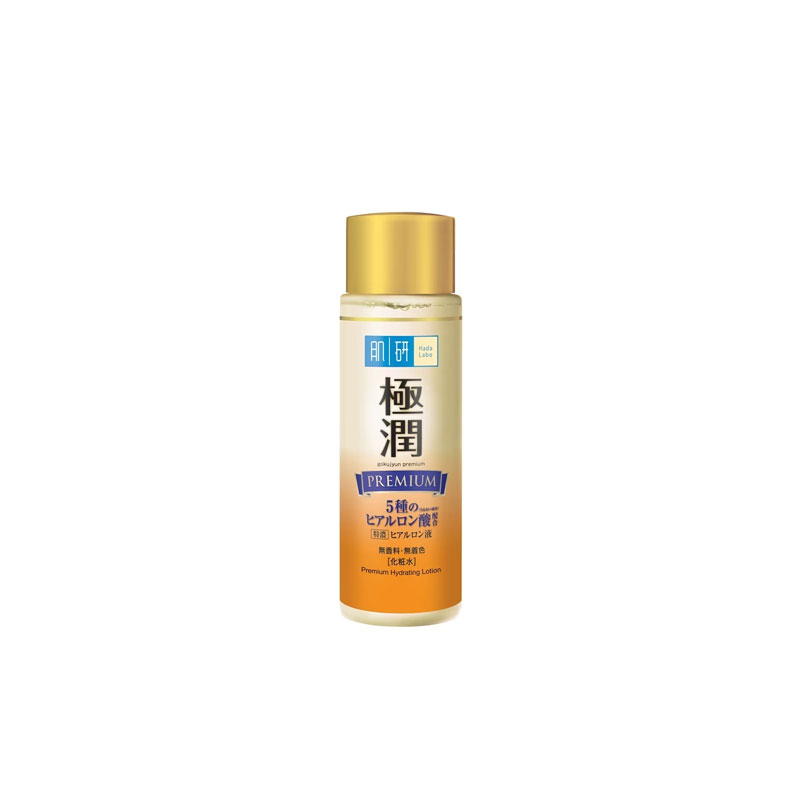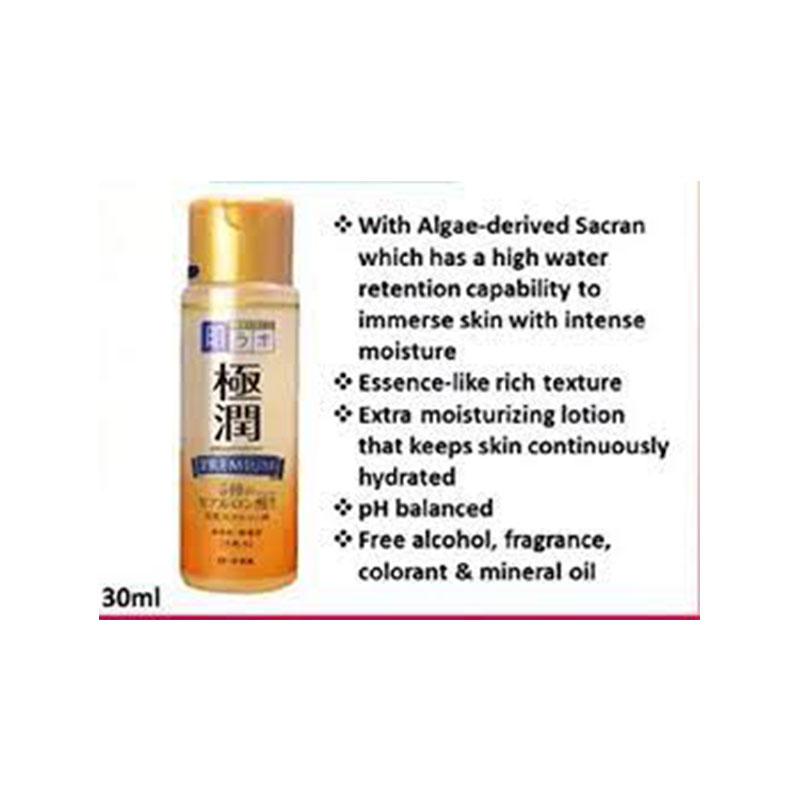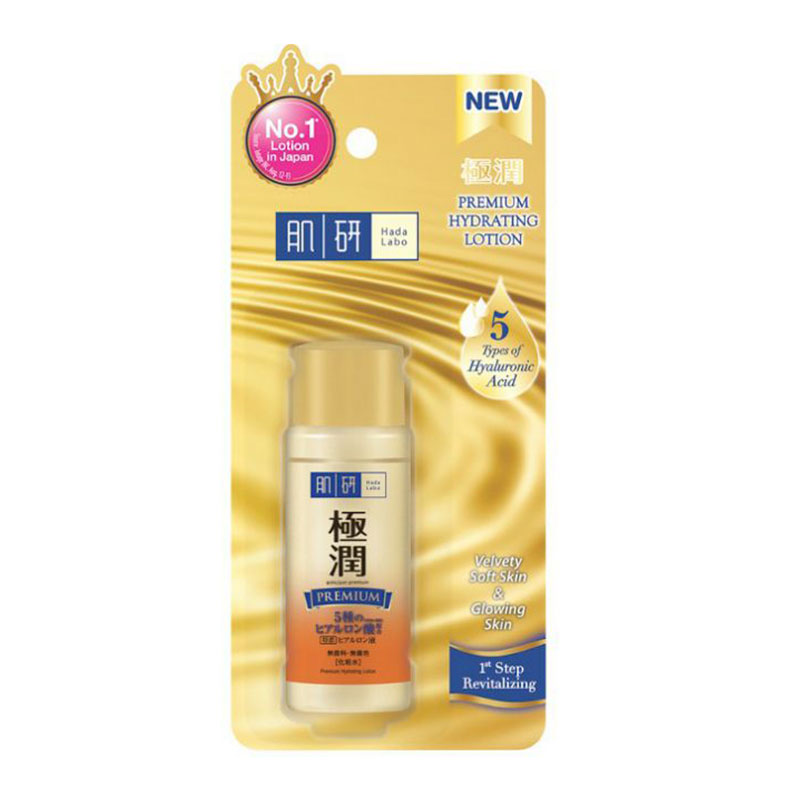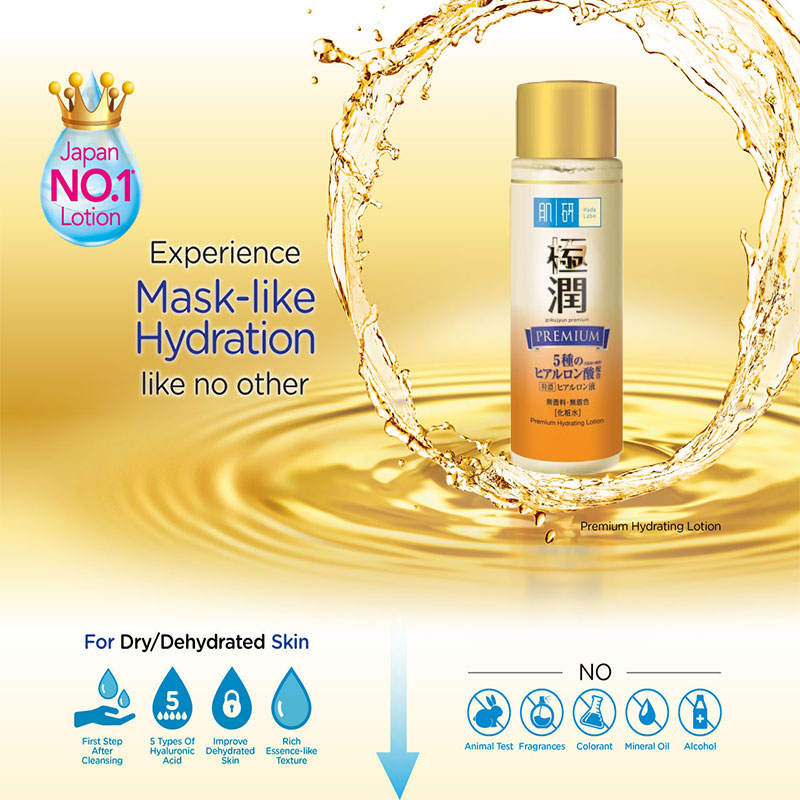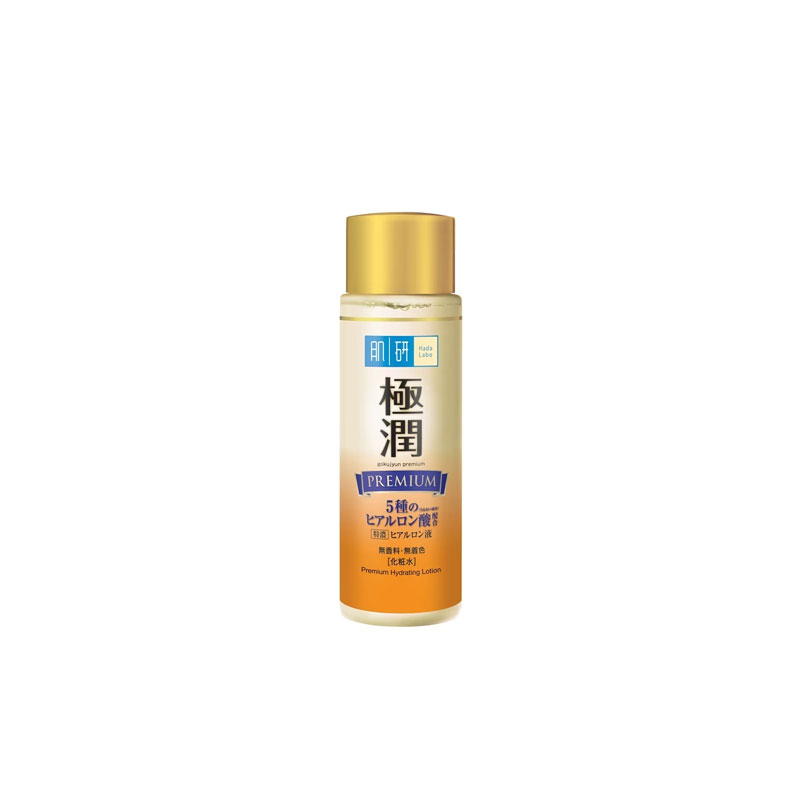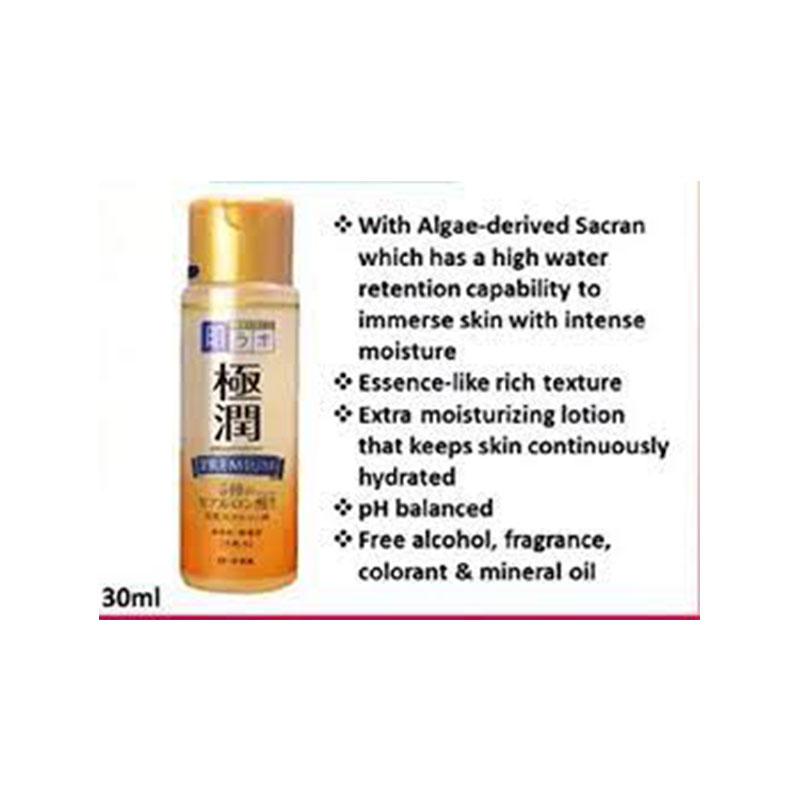 Hada Labo Premium Hydrating Lotion 30ml
Hada Labo Premiun Hydrating Lotion from Japan Provides deep hydration at all levels of the epidermis.
With special concentration.
Helps restore dry, broken skin.
The skin that is tired of rest is not enough or is harmed by the weather to return to shine.
(Hyaluronic Acid up to 5 types.)
Hyaluronic Acid - Helps maintain skin's moisture level. The skin is soft.
Super Hyaluronic Acid - Retains twice the moisture of the skin, giving it a more radiant complexion.
Nano Hyaluronic Acid - Penetrates into the deepest layers of the skin. Small molecule size nano. The skin is healthy.
3D Hyaluronic Acid - Specially formulated to penetrate into the skin to create a lighter and more hydrated skin. Helps fill the wrinkles, leaving skin smooth and youthful.
Absorbent Hyaluronic Acid - Positive charge, so it works well with the negative natural skin condition. Helps moisturize the skin longer and prevent loss of moisture during the day.