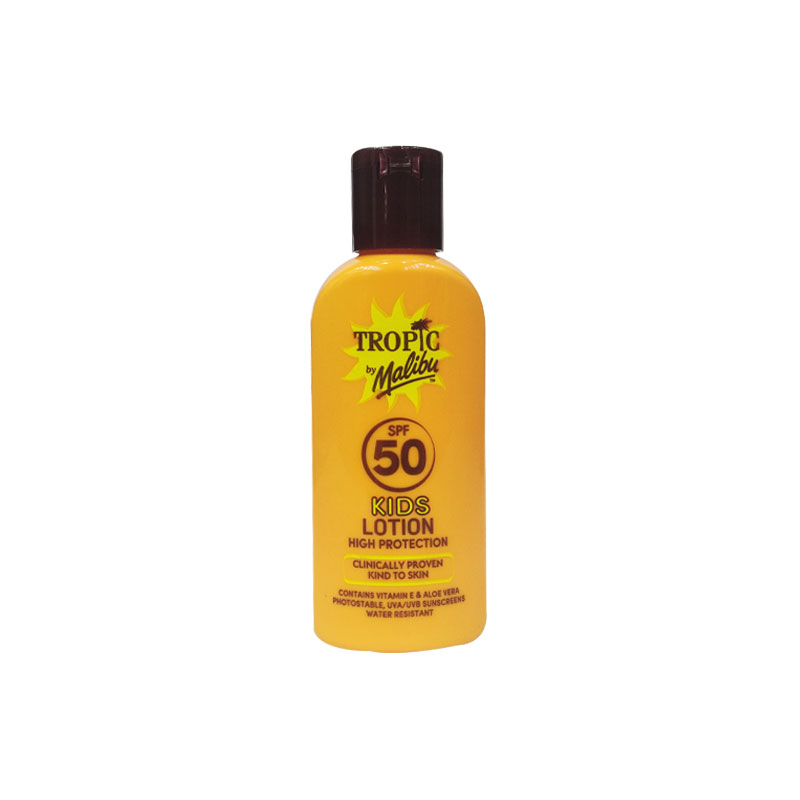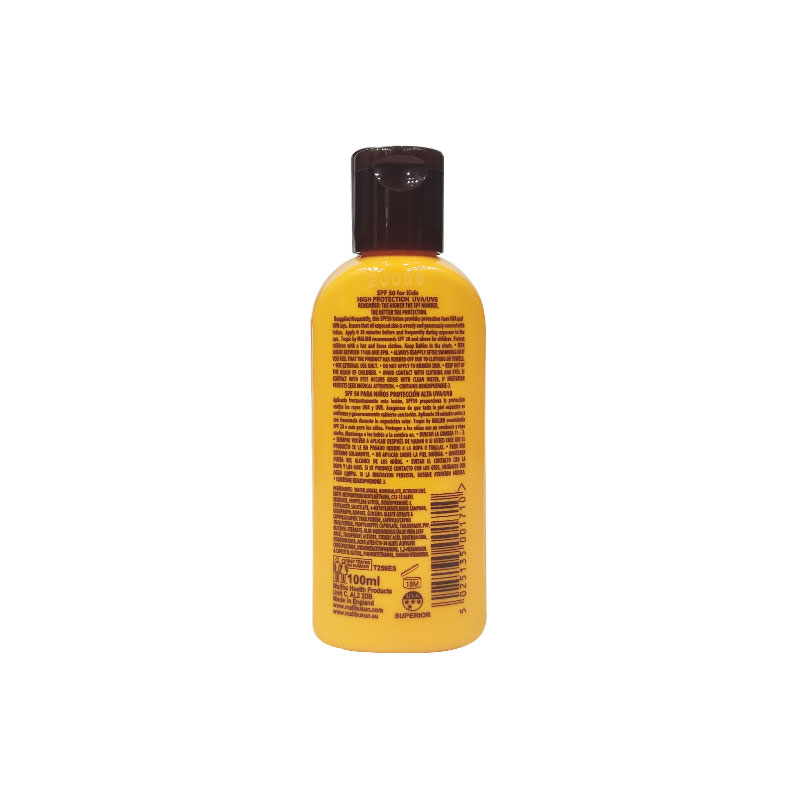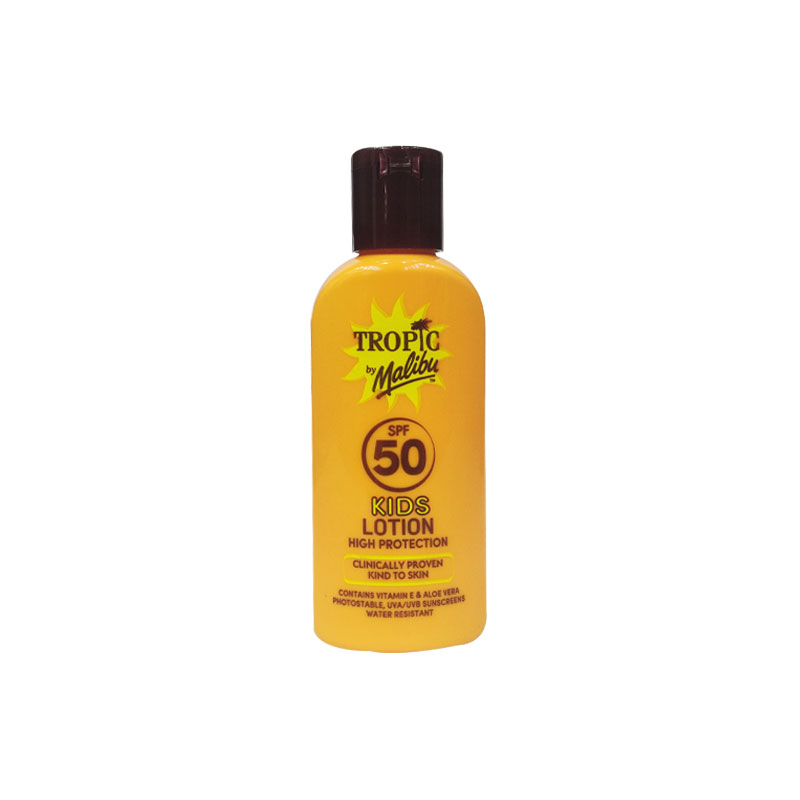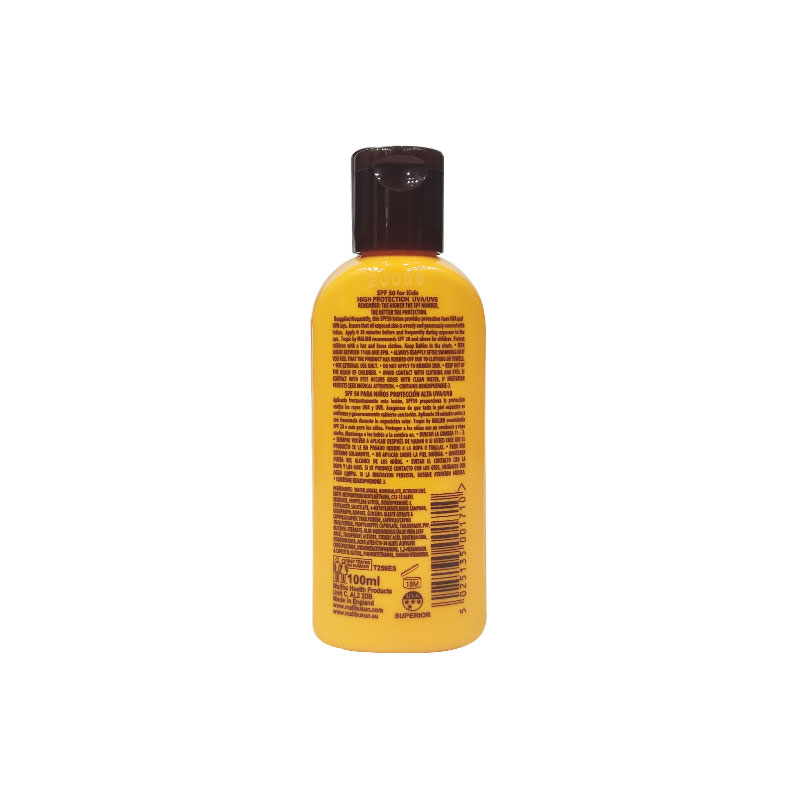 Malibu Tropic Kids High Protection Lotion 100ml - SPF 50
This SPF50 lotion provides protection from UV and UVB rays.
Ensure that all exposed skin is evenly and generously covered with lotion.
Apply it 30 minutes before and frequently during exposure to the sun.
Clinically proven kind to skin.
It contains vitamin E & aloe vera.
Photostable, UVA/UVB sunscreen.
Water Resistant.
Made in England.