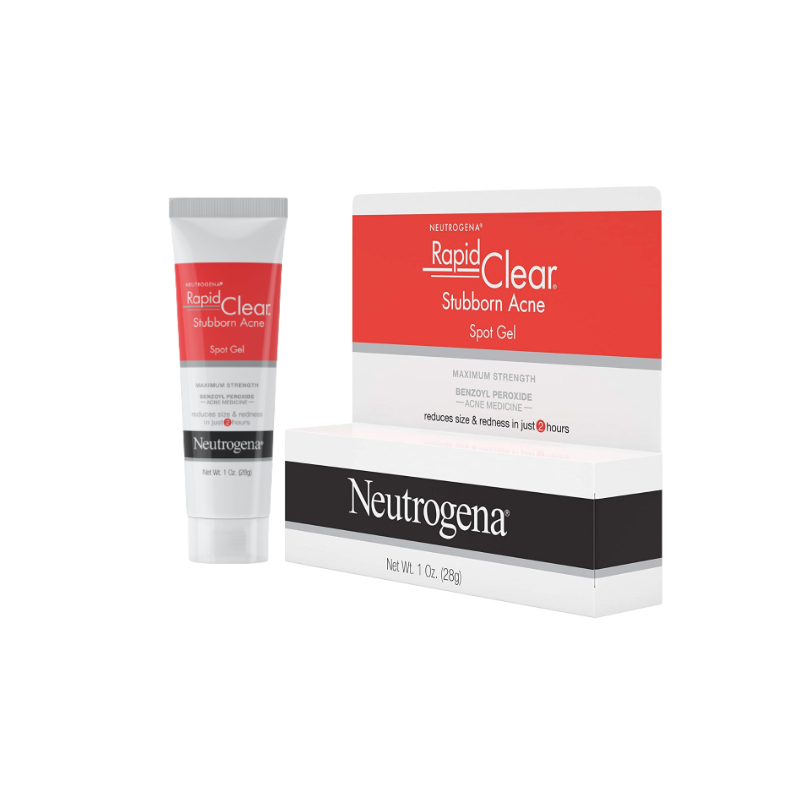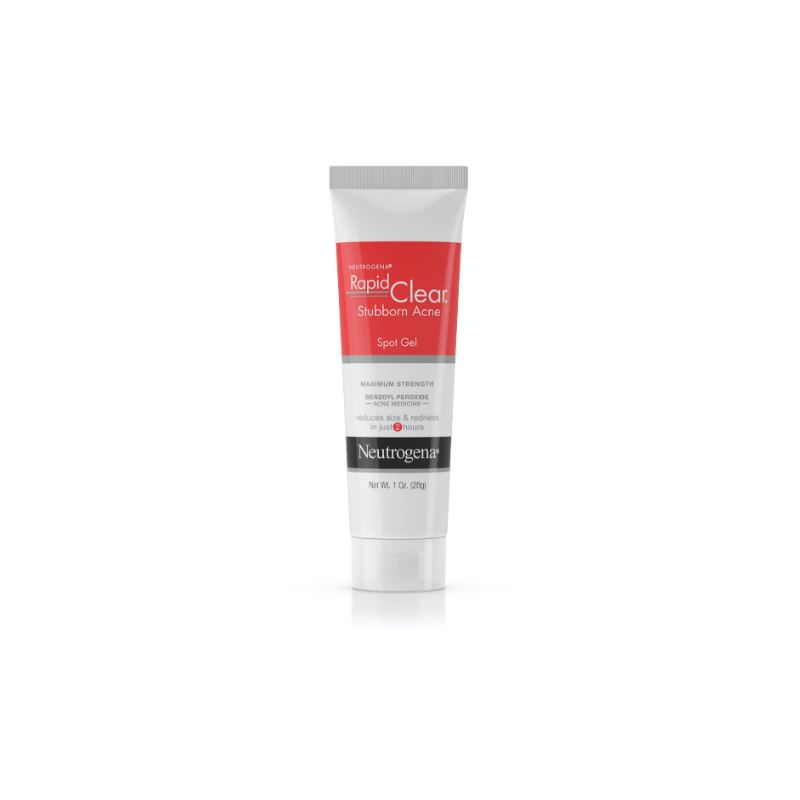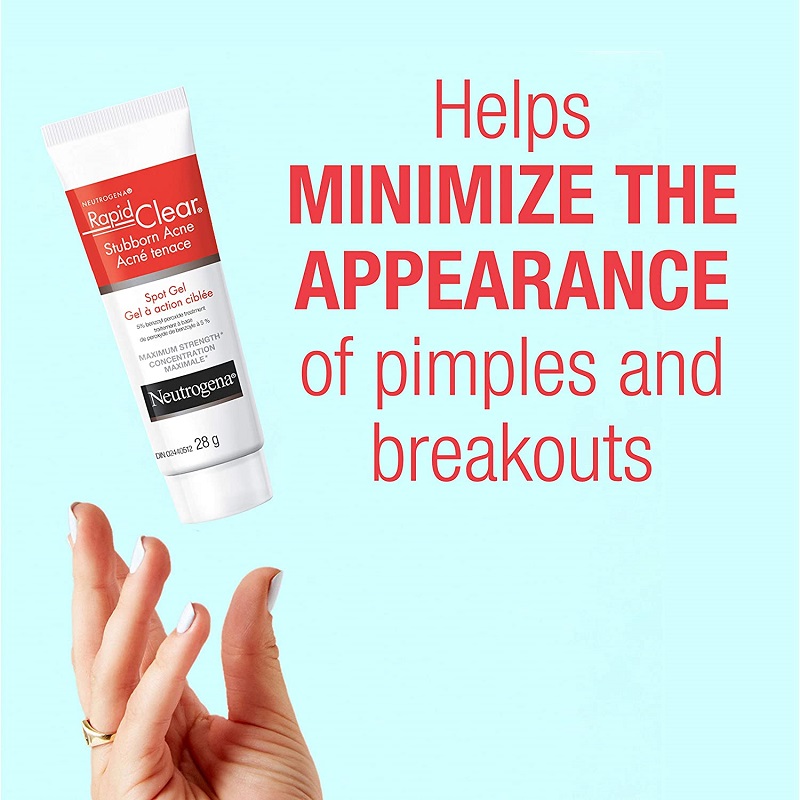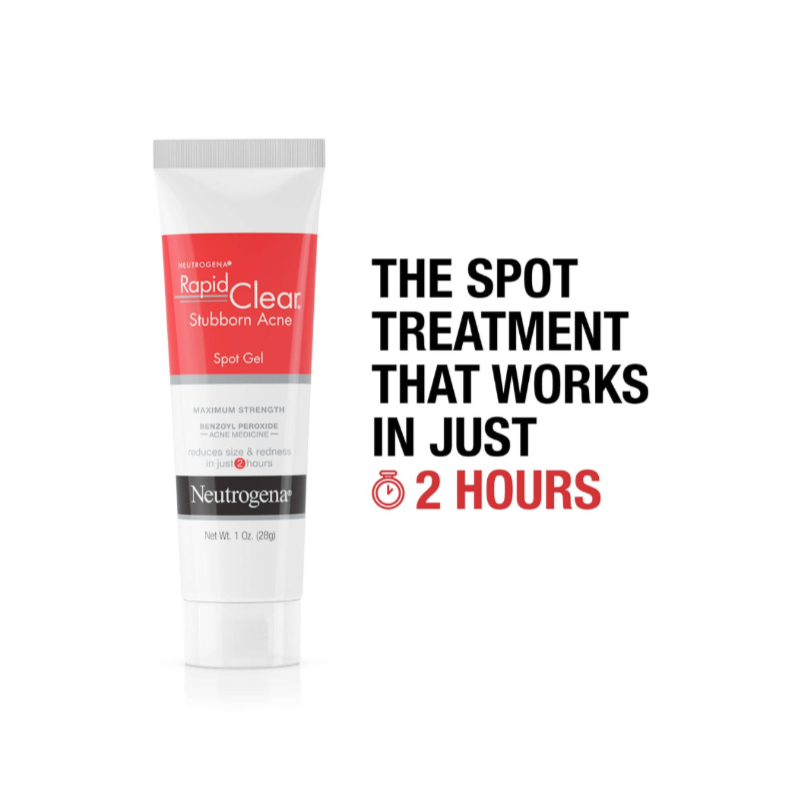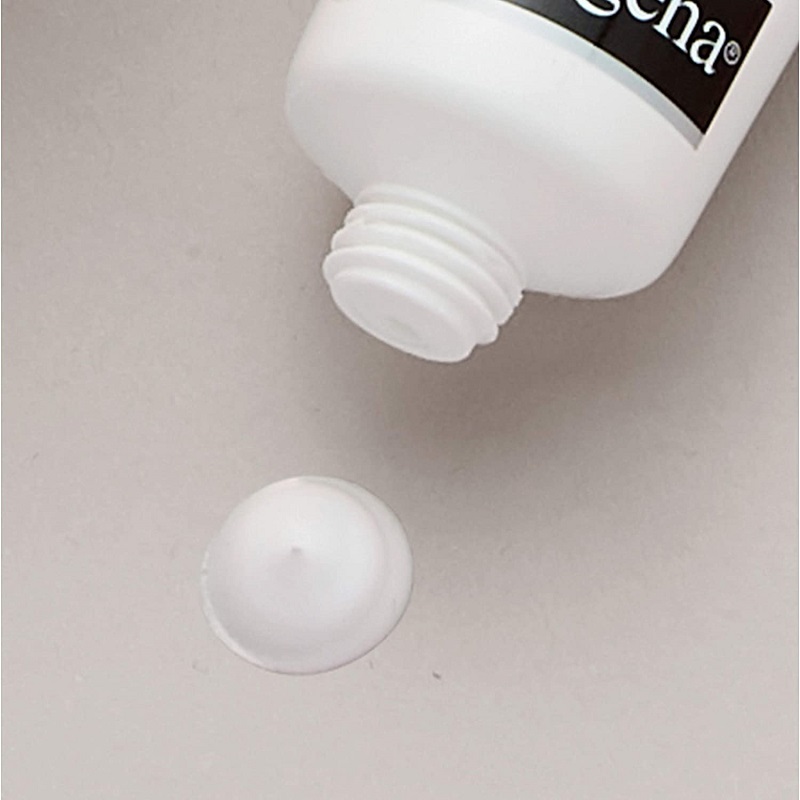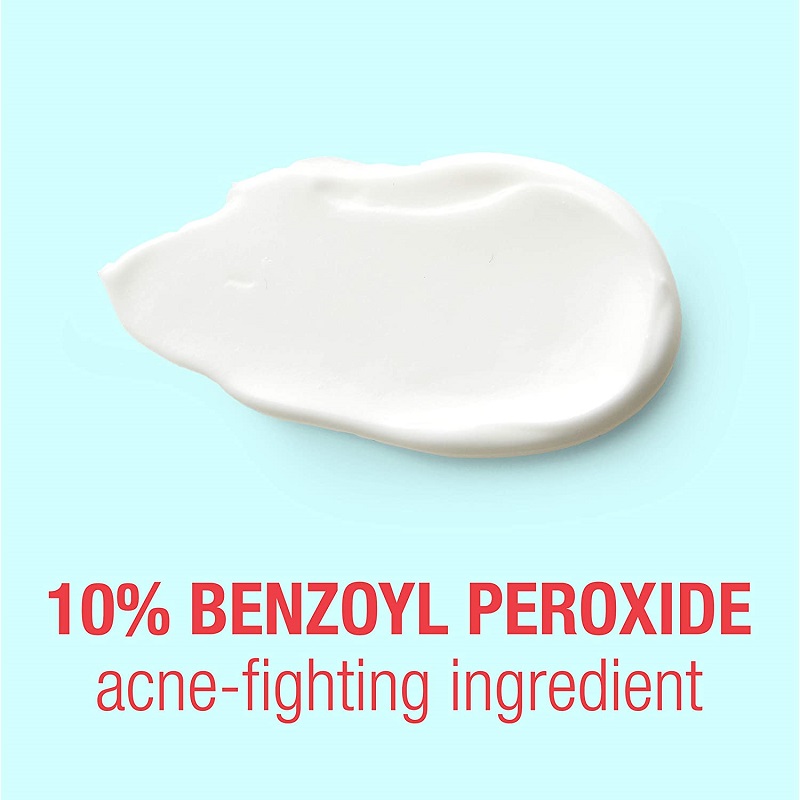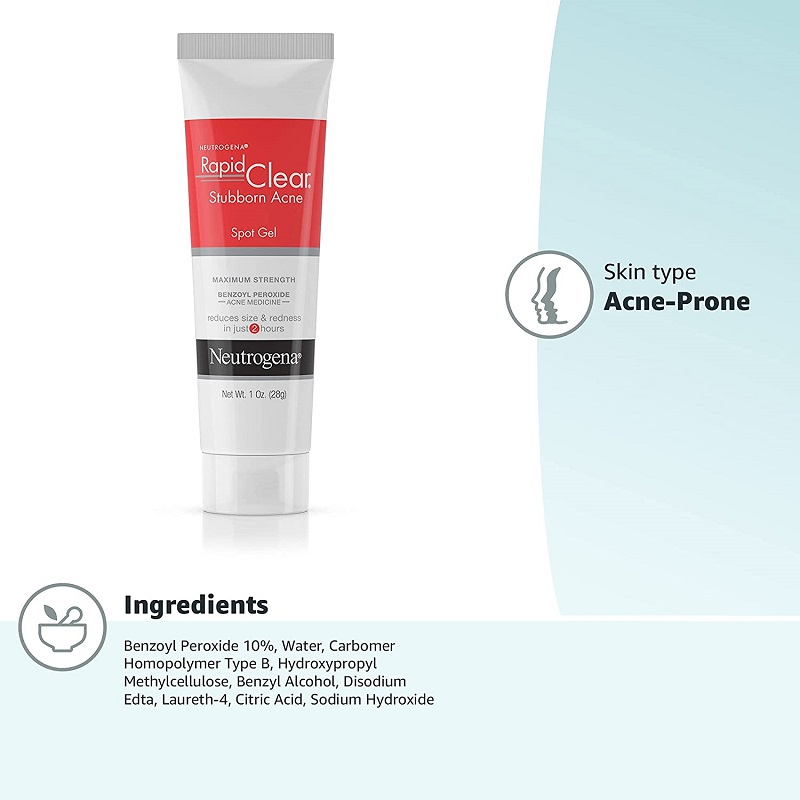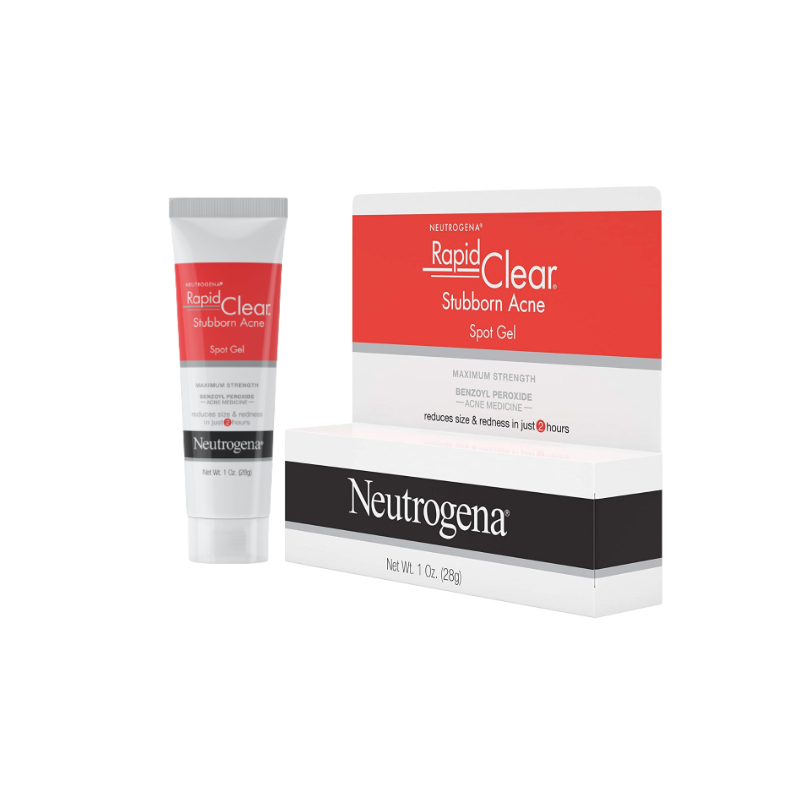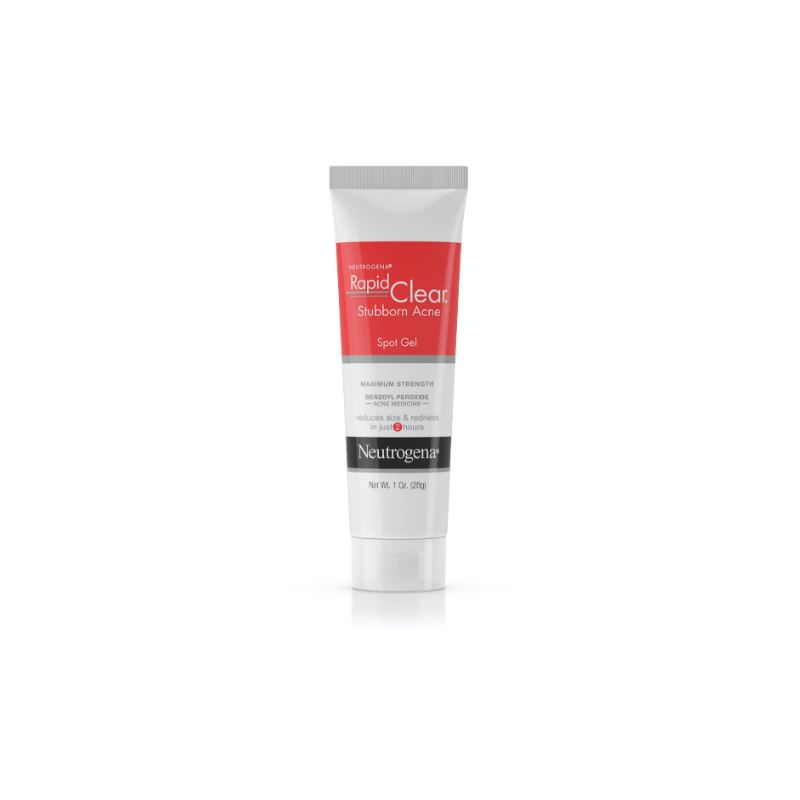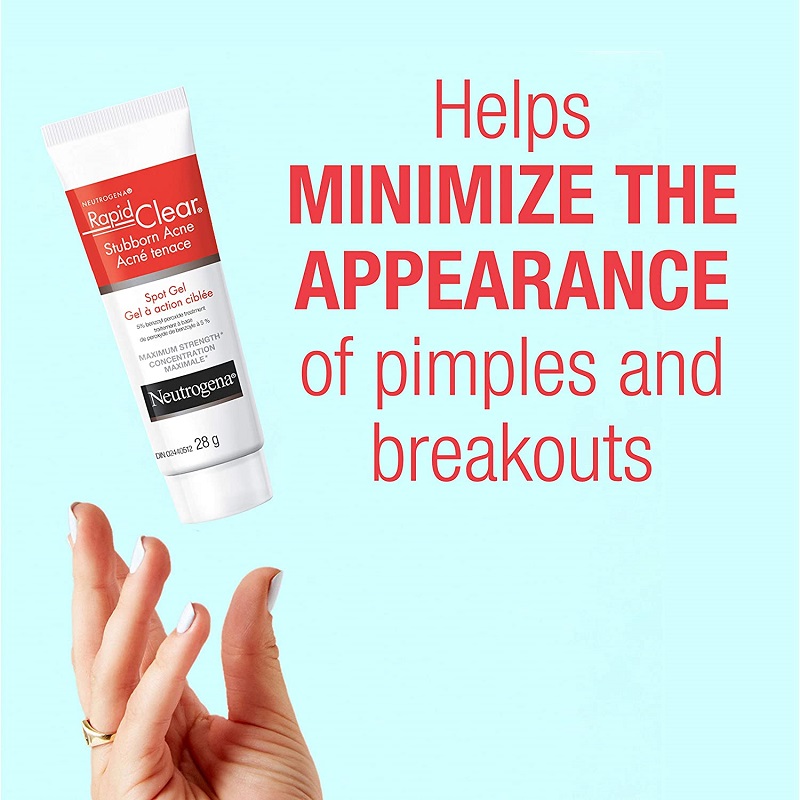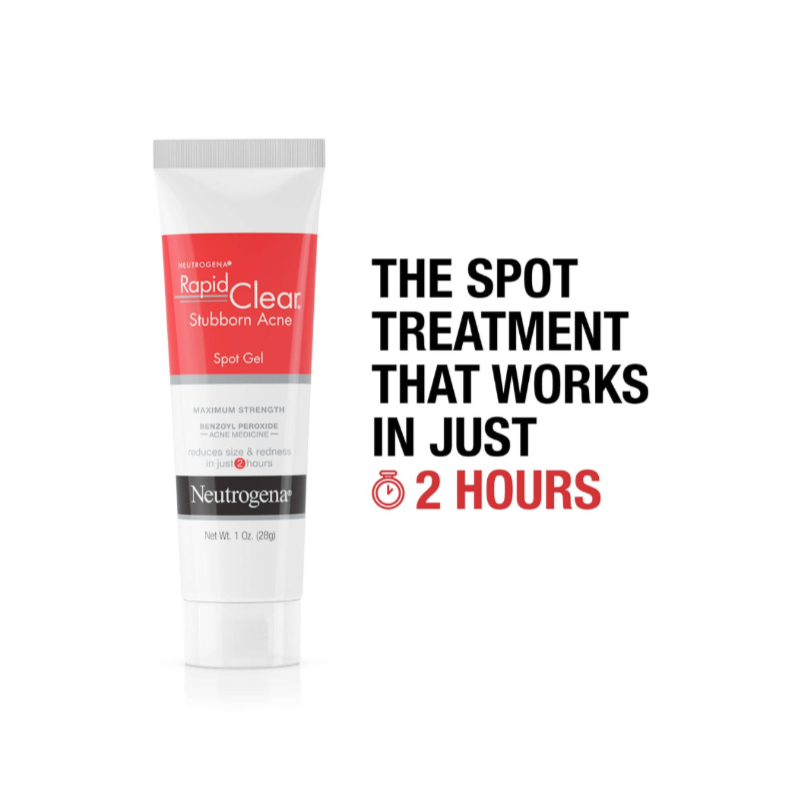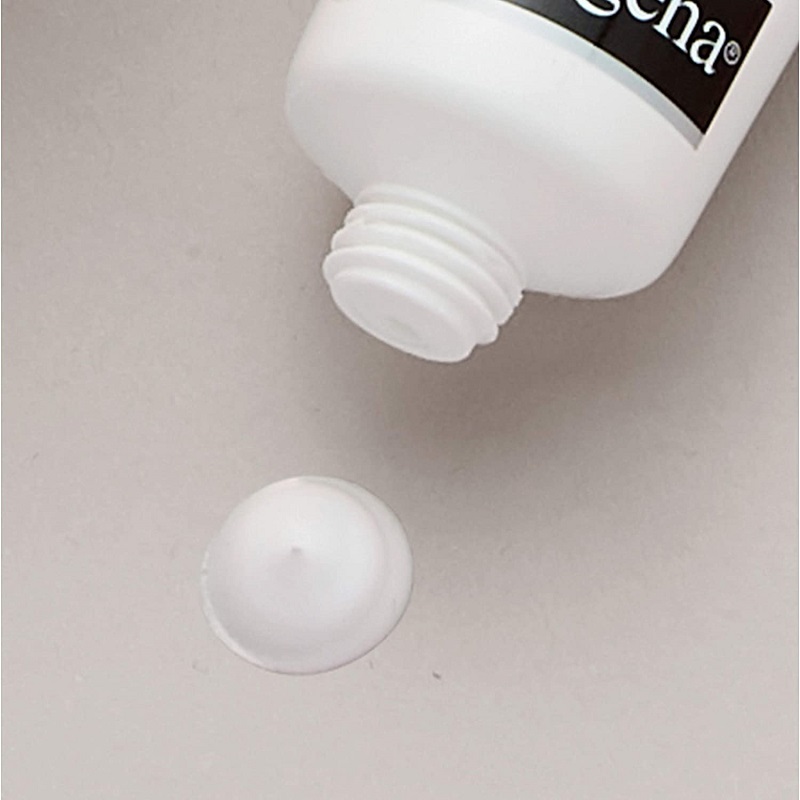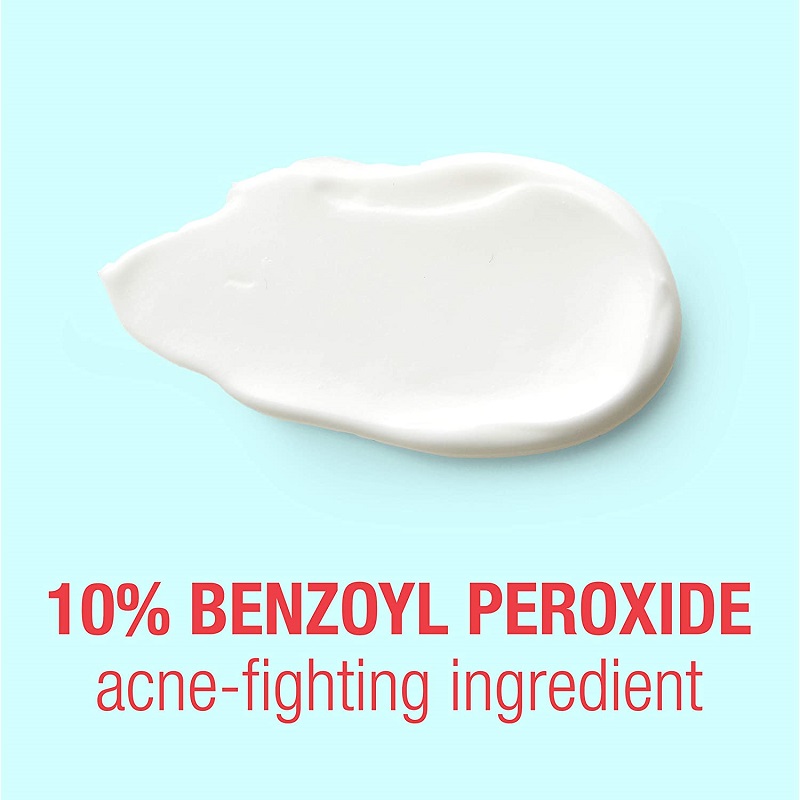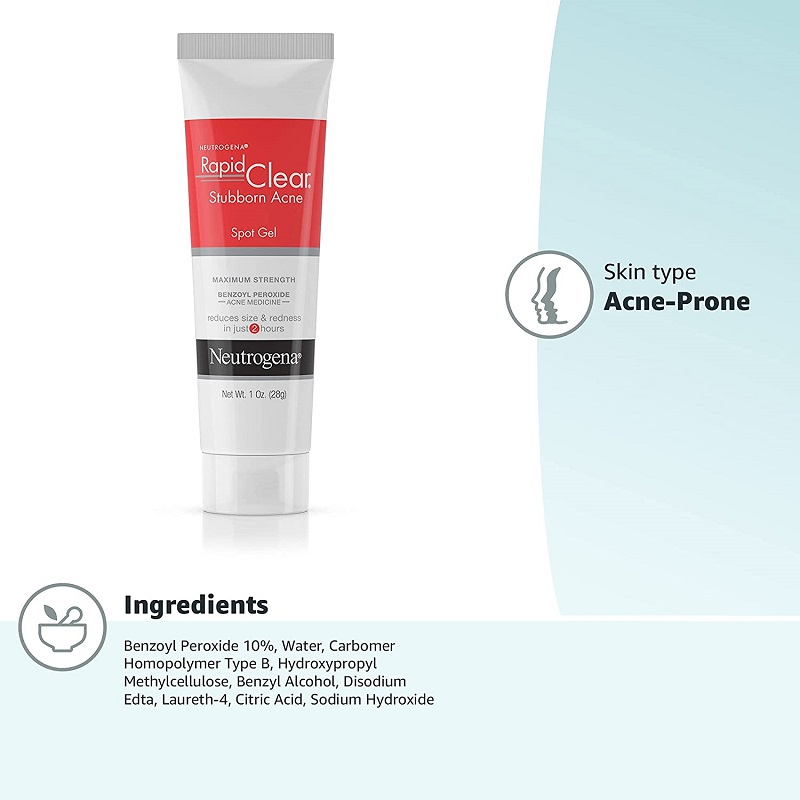 Neutrogena Rapid Clear Stubborn Acne Spot Gel 28g
Spotted: A benzoyl peroxide acne treatment that works wonders. And fast.
In just 2 hours, this Spot Gel starts to reduce the size and redness of moderate to severe acne breakouts.
So, you can stop worrying about stubborn acne and get back to whatever makes you, you.
Formulated with max strength benzoyl peroxide (10%).
The non-prescription acne medicine recommended most by dermatologists.
Made in Mexico.