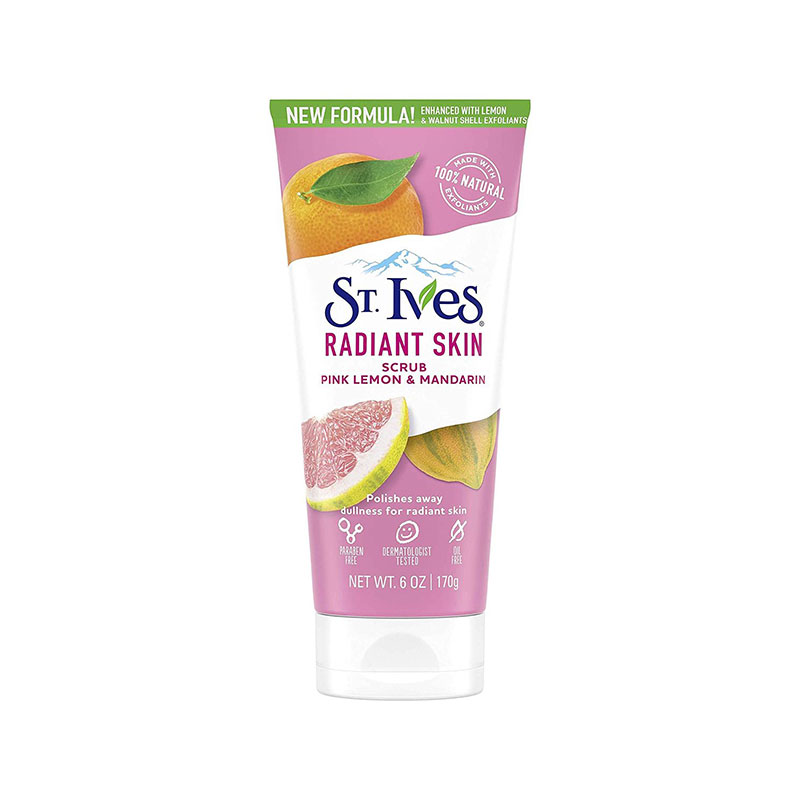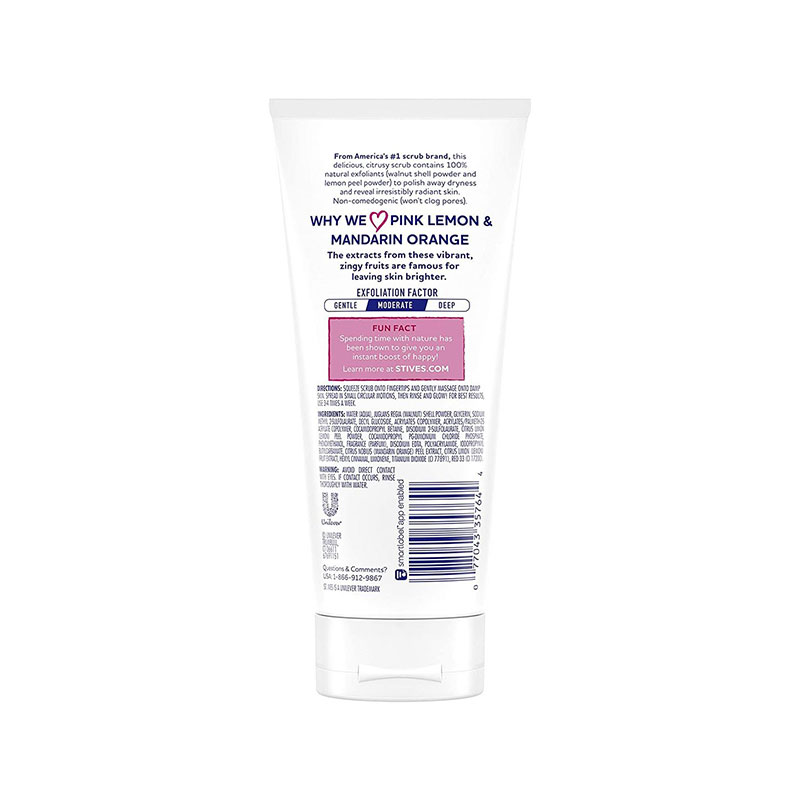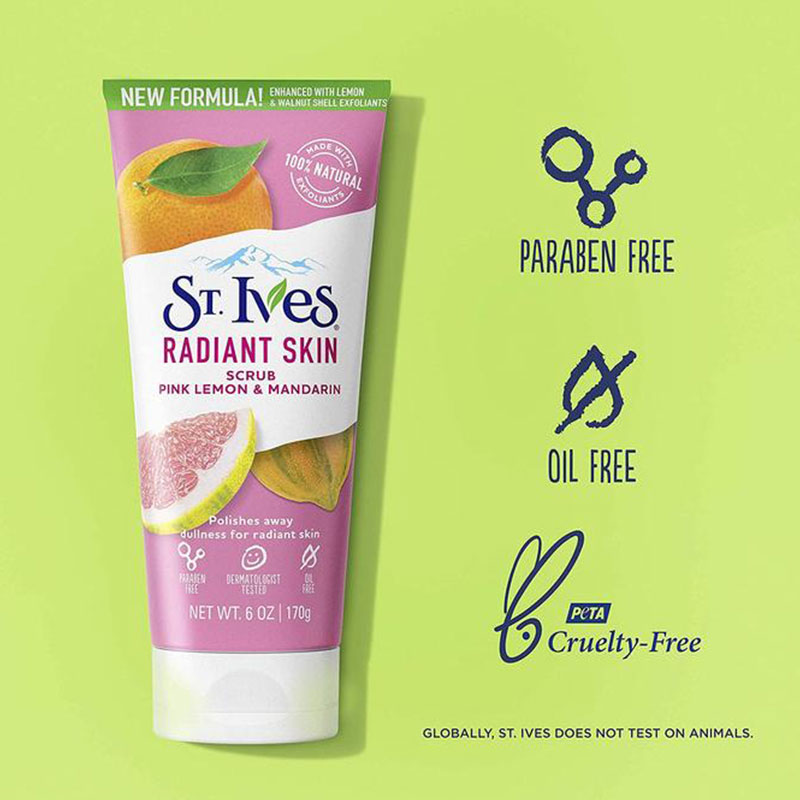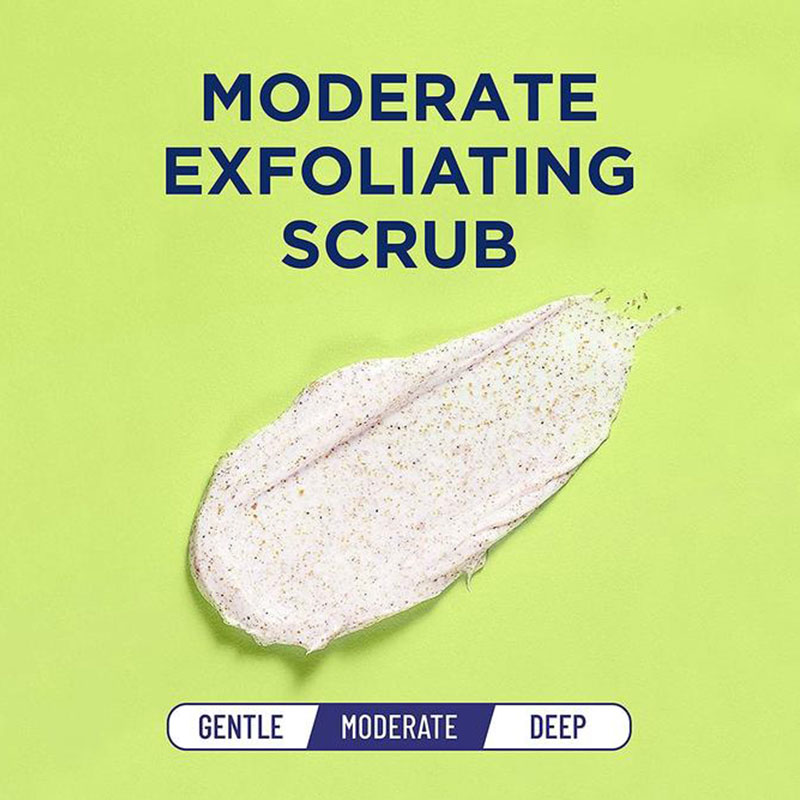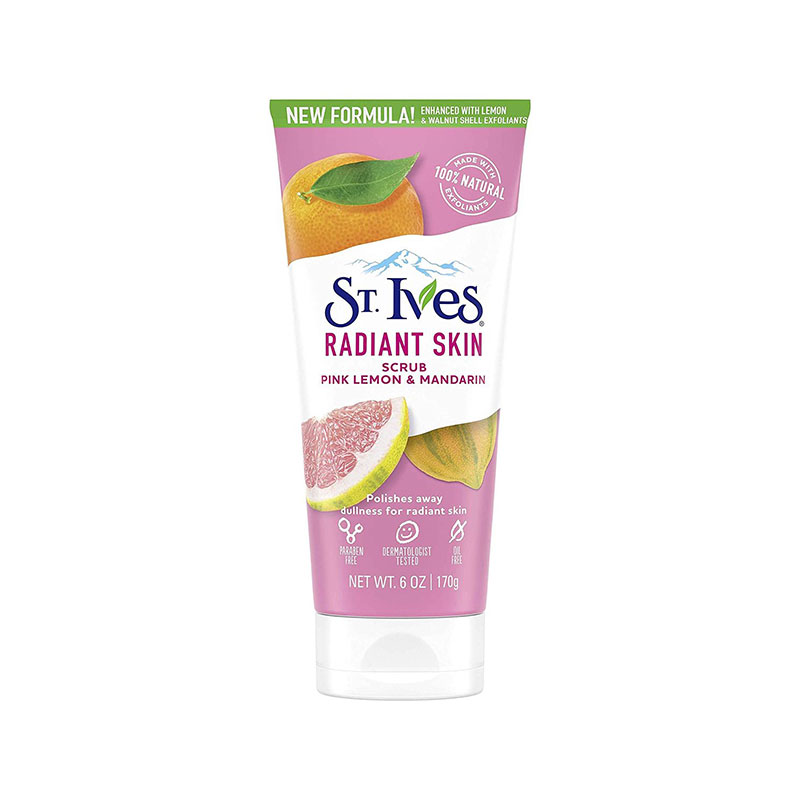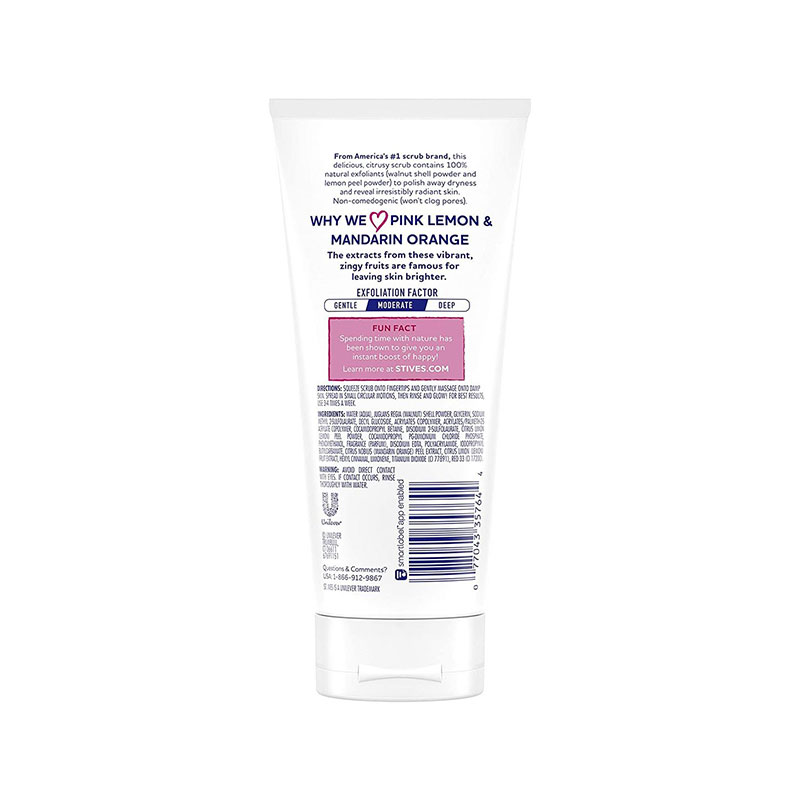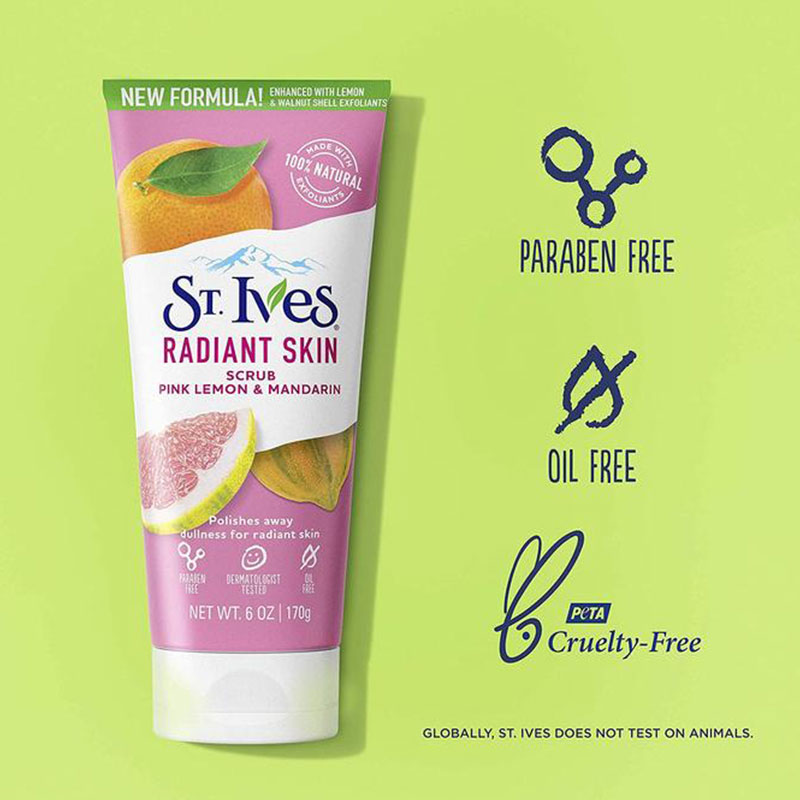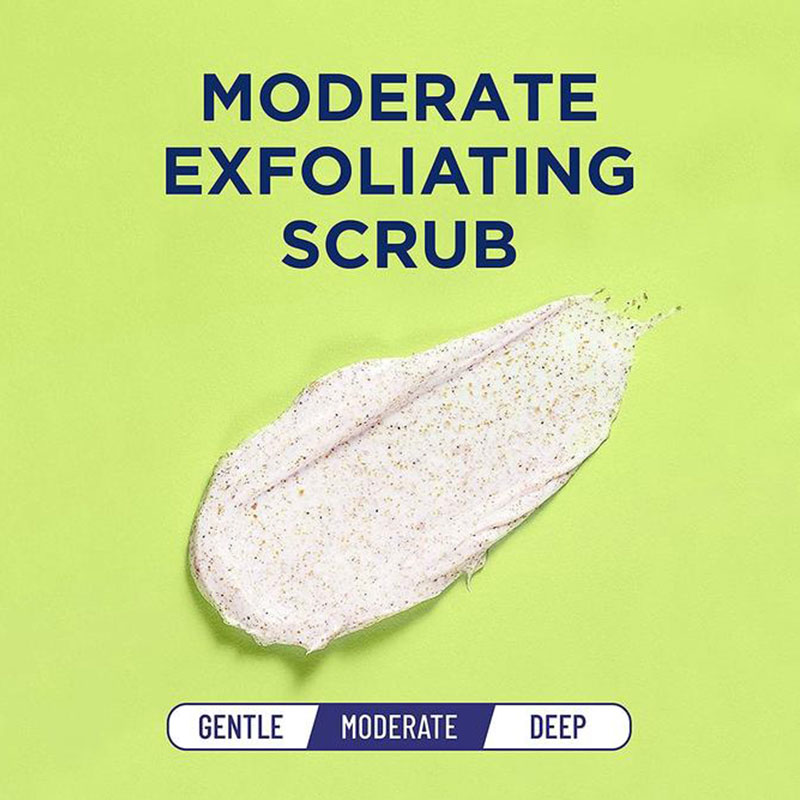 St. Ives Radiant Skin Pink Lemon & Mandarin Orange Scrub 170g
This Face Scrub is a delicious, citrusy facial scrub that contains 100% natural exfoliants to polish away dryness and reveal irresistibly radiant skin.
Face scrub made with 100% natural exfoliants.
Our distinctive pink lemons are grown in the sunshine state of California.
Each dollop of exfoliating face scrub delivers a medium exfoliation factor to help reveal radiant skin.
Dermatologist tested.
Paraben free.
Non-Comedogenic (not tending to cause blocked pores).
Oil Free.
Imported from UK.