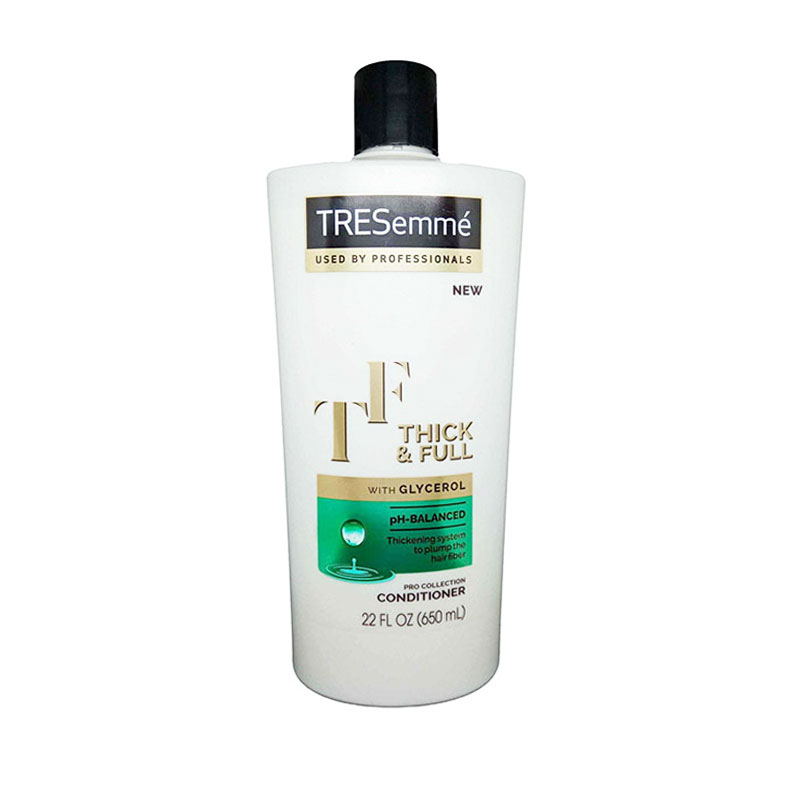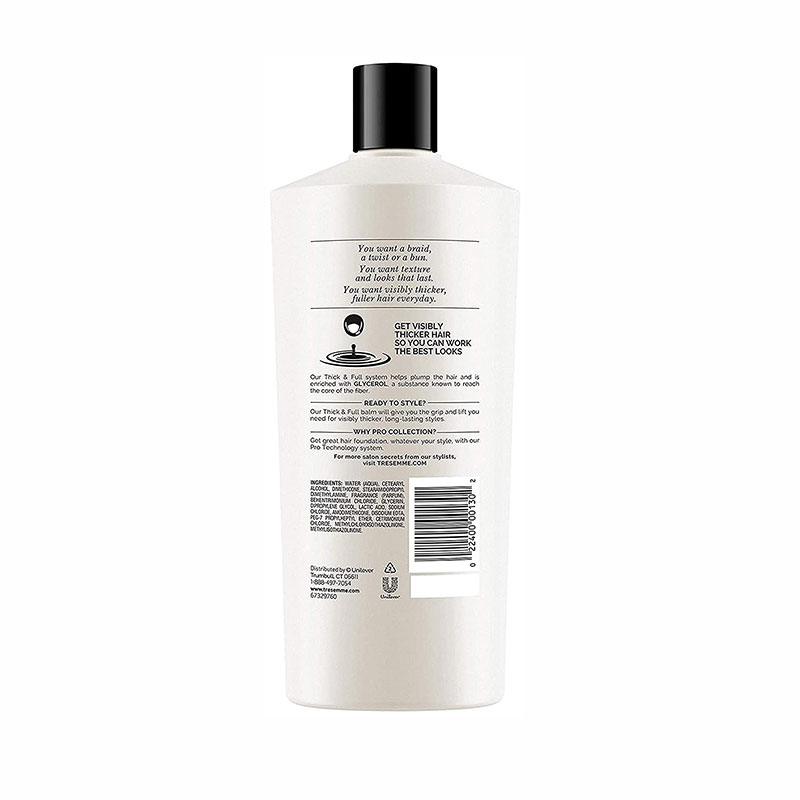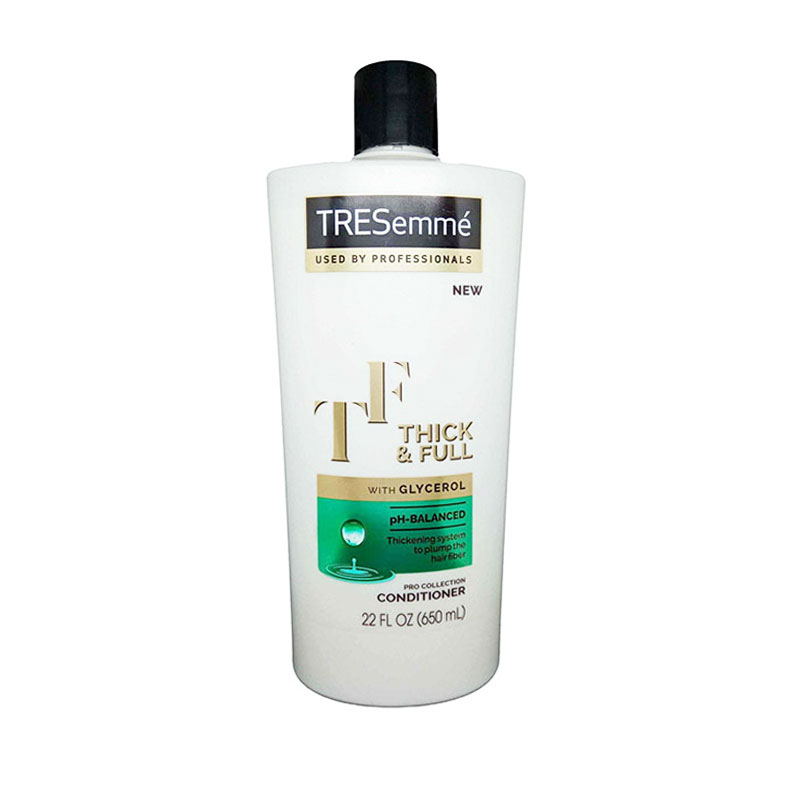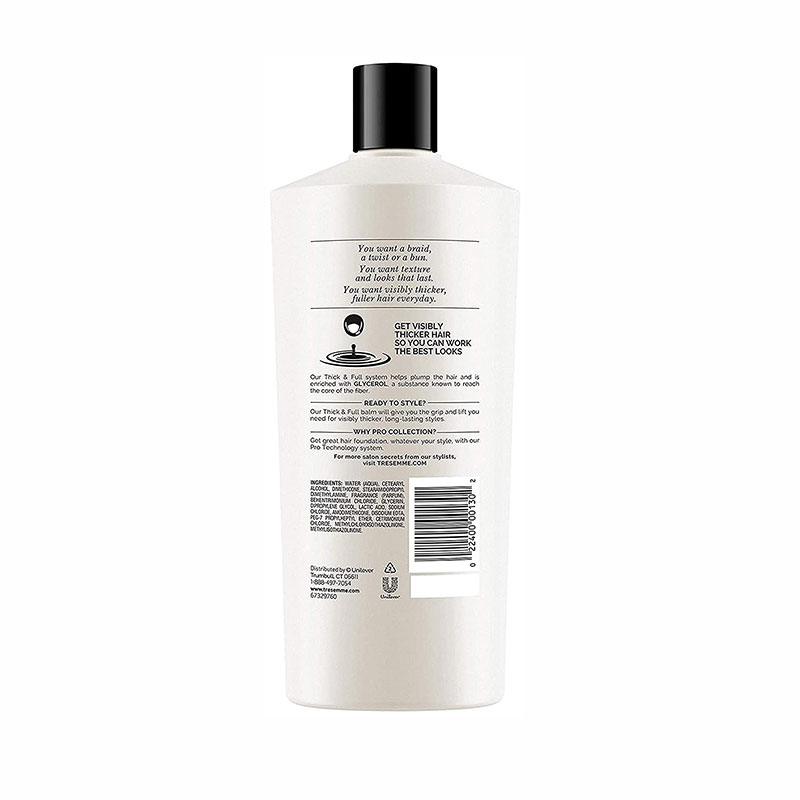 Tresemme Thick & Full With Glycerol Pro Collection Conditioner 650ml
It's time to let thin hair bounce back, bold and full.
Tresemme Thick & Full hair treatment system can help you achieve visibly thicker hair so you can work the best looks.
Formulated with Glycerol, which is known to penetrate and expand the hair fiber to attain thick hair.
Tresemme Thick & Full Conditioner for hair is pH balanced and creates moisturized hair for easy detangling.
Thickening system formulated to help plump up the hair fiber and create visibly thick hair.
Made In U.K.