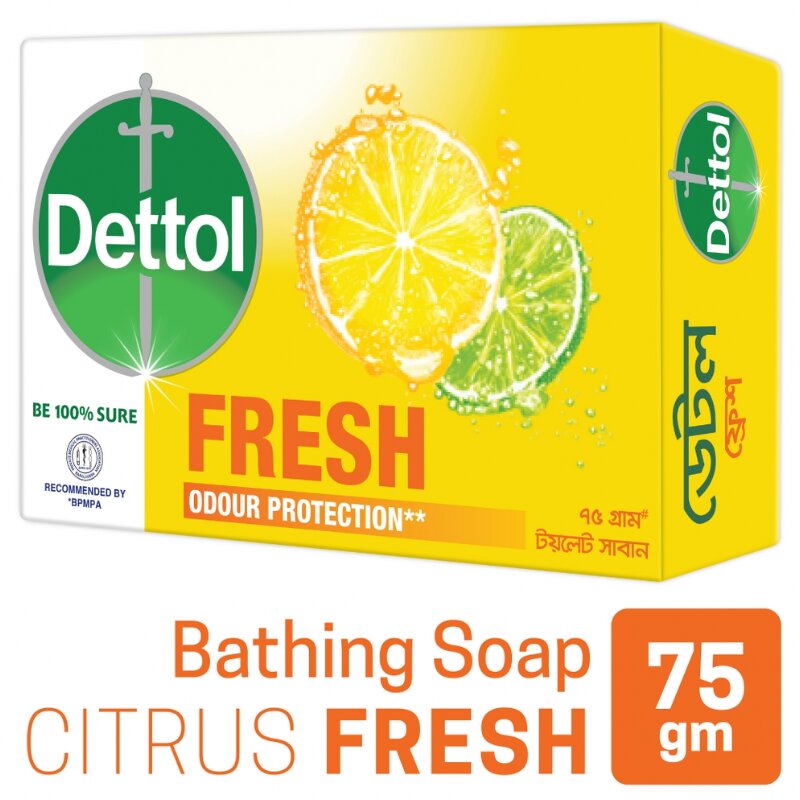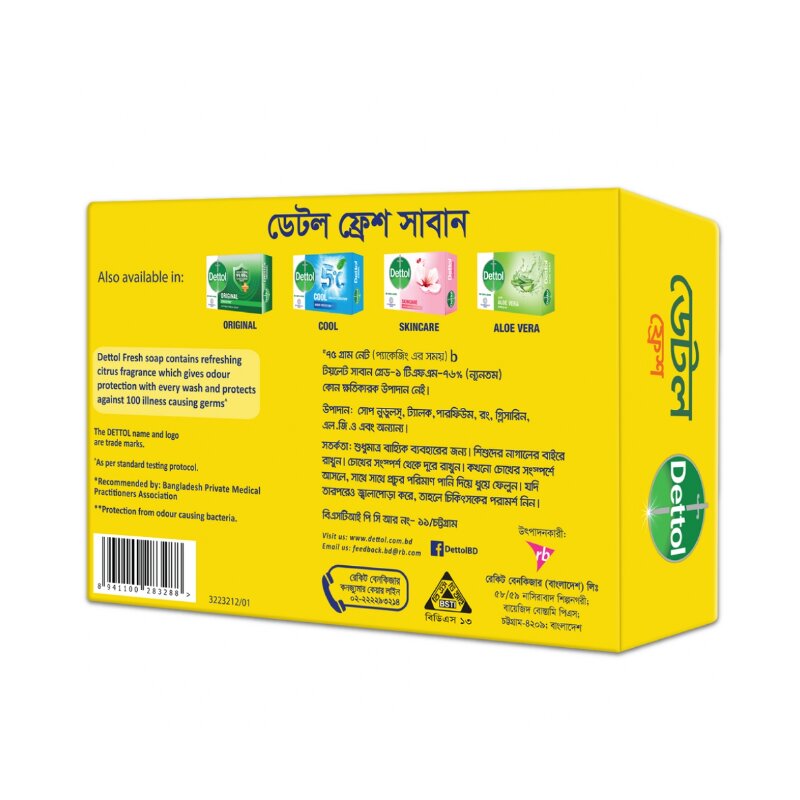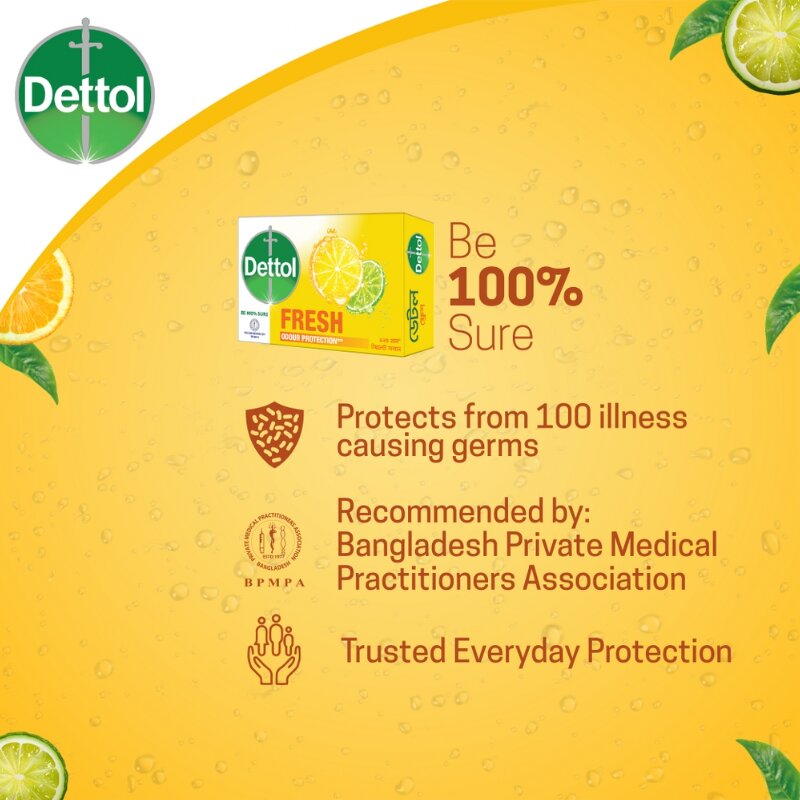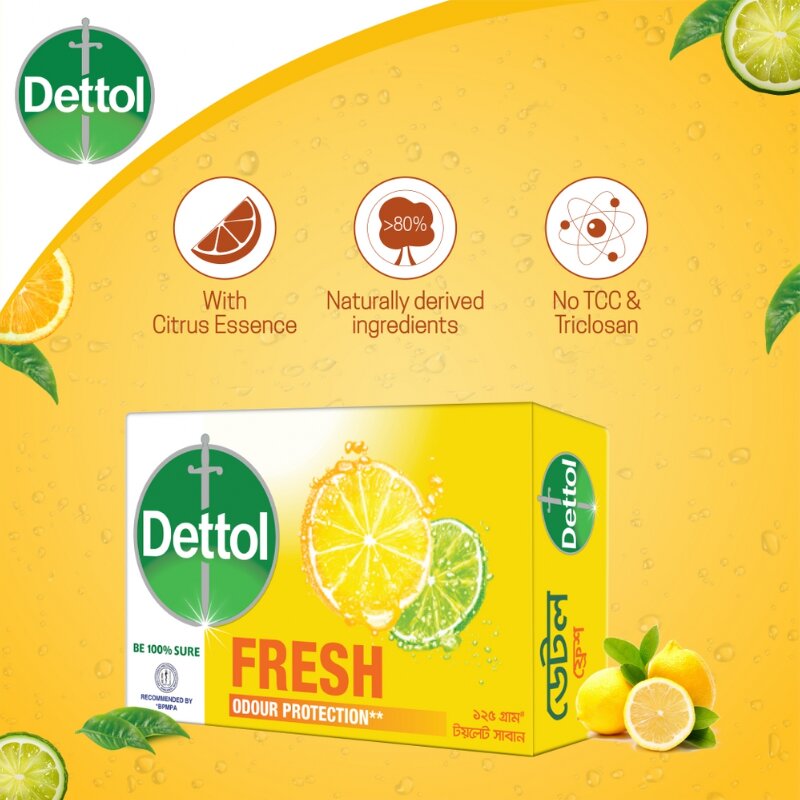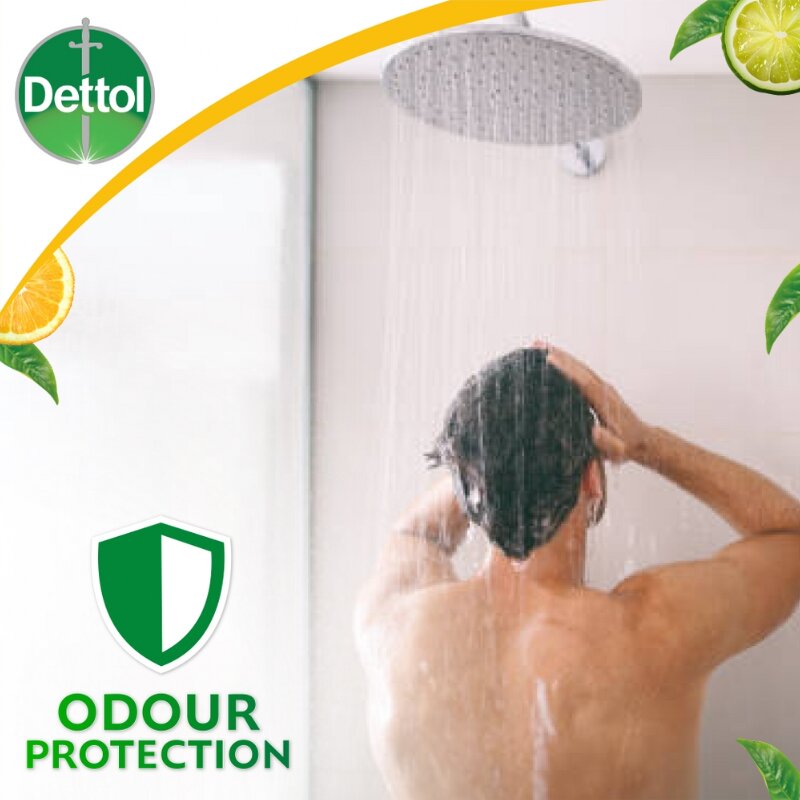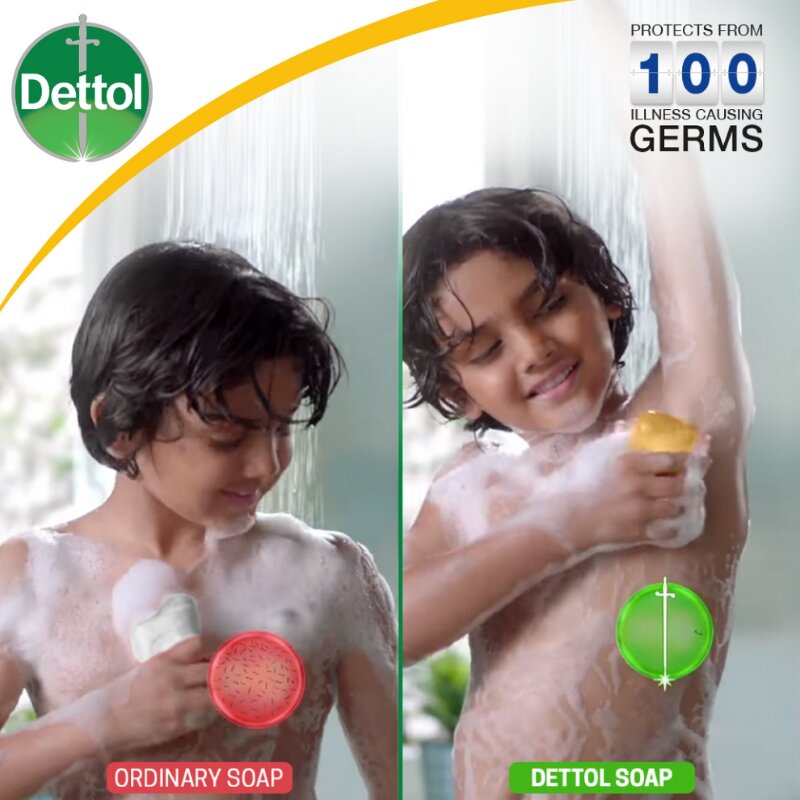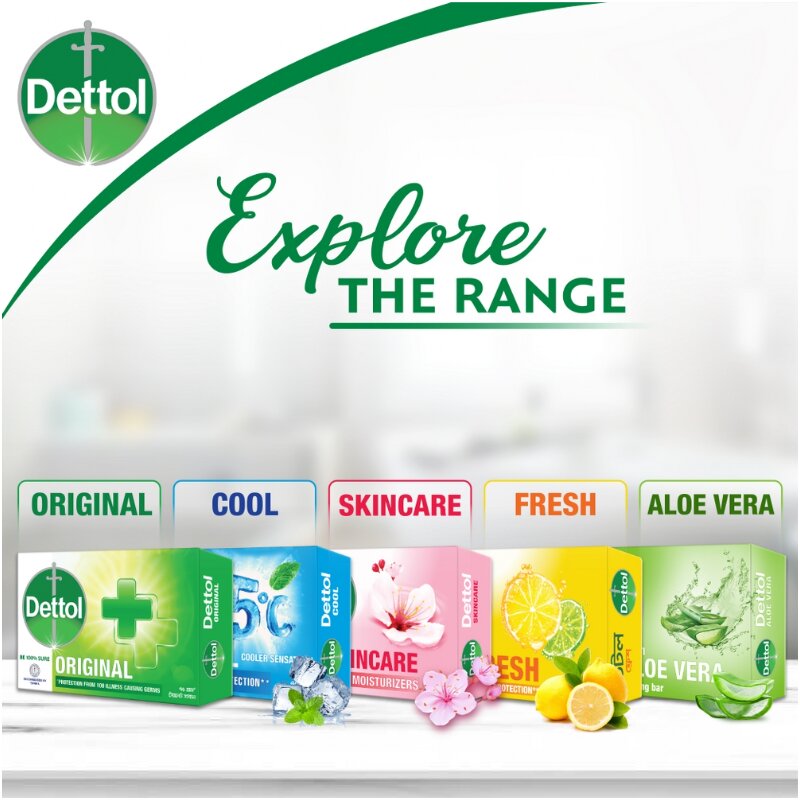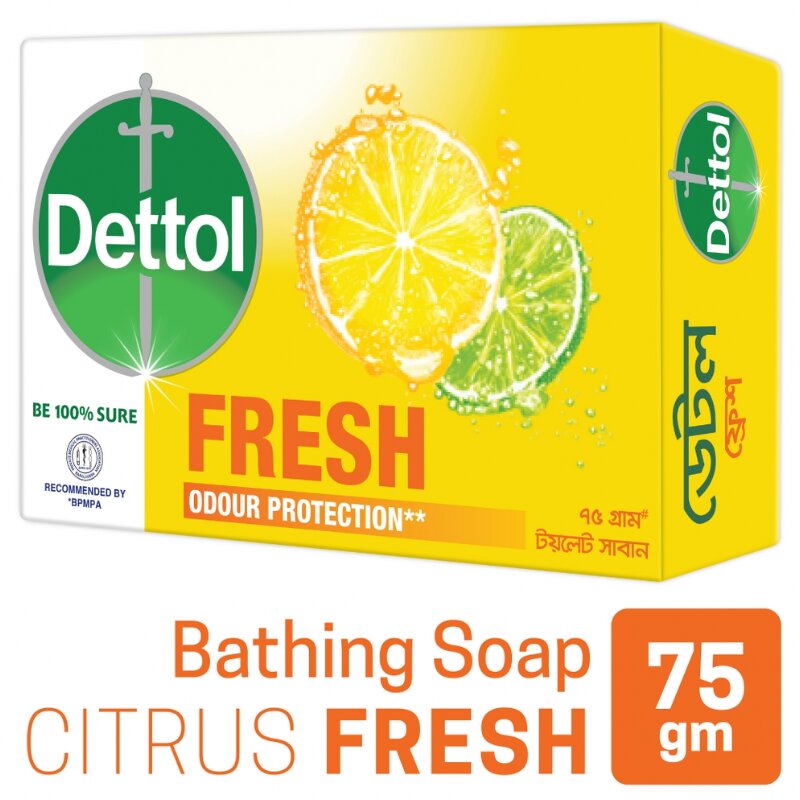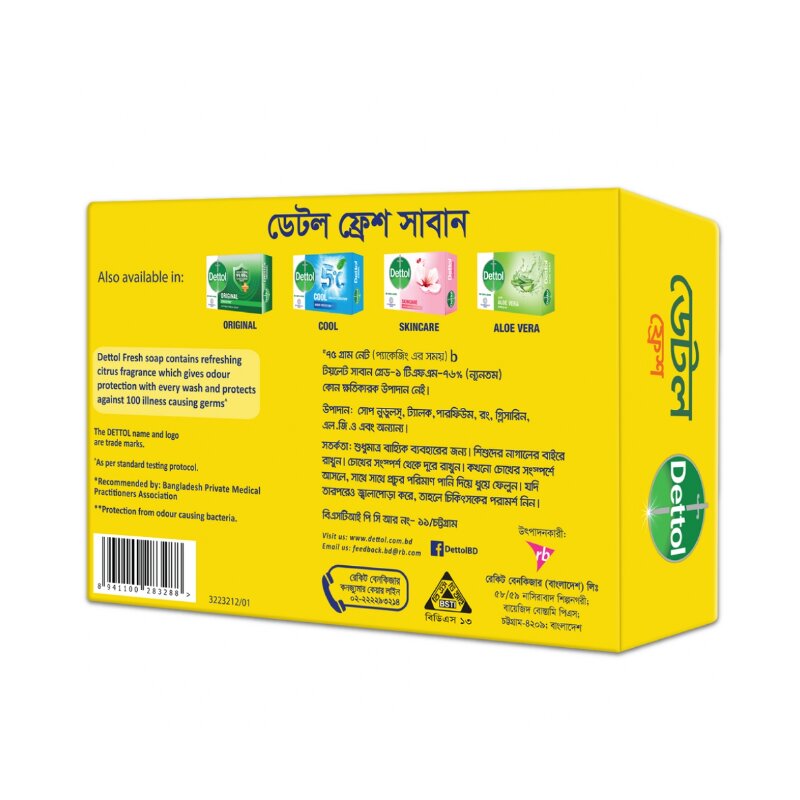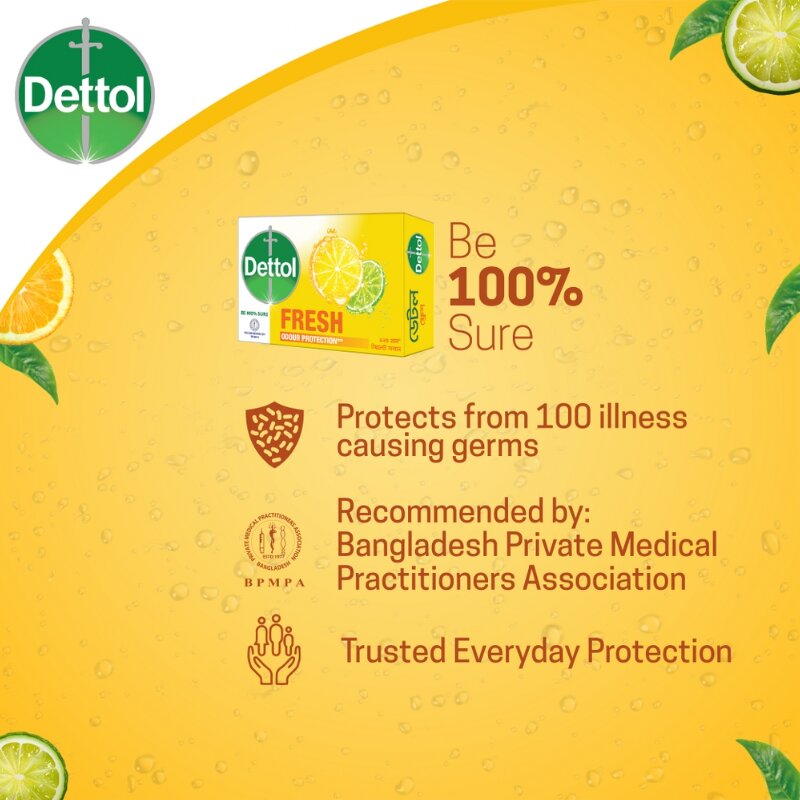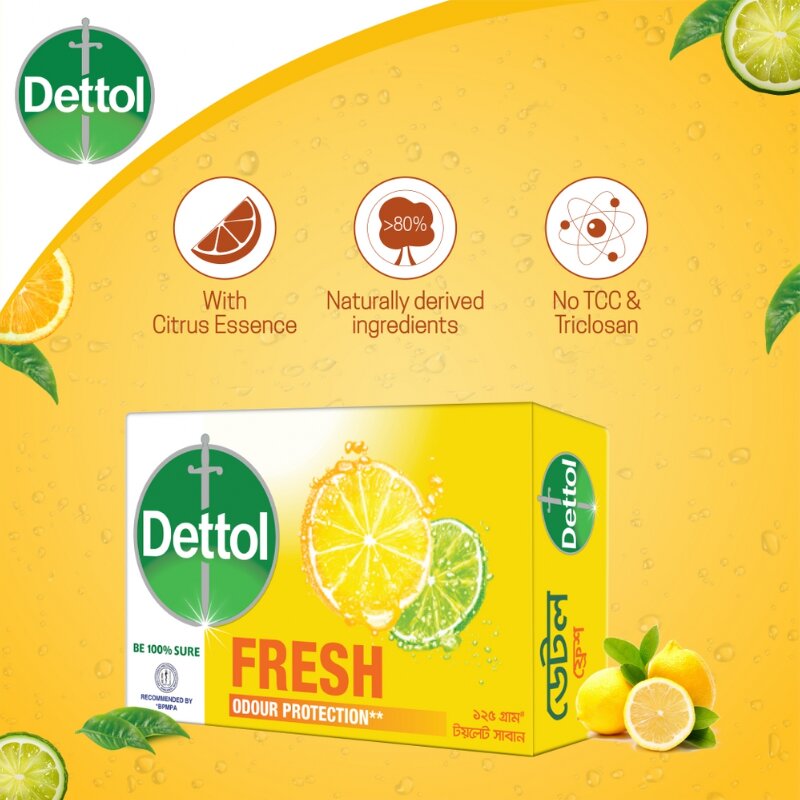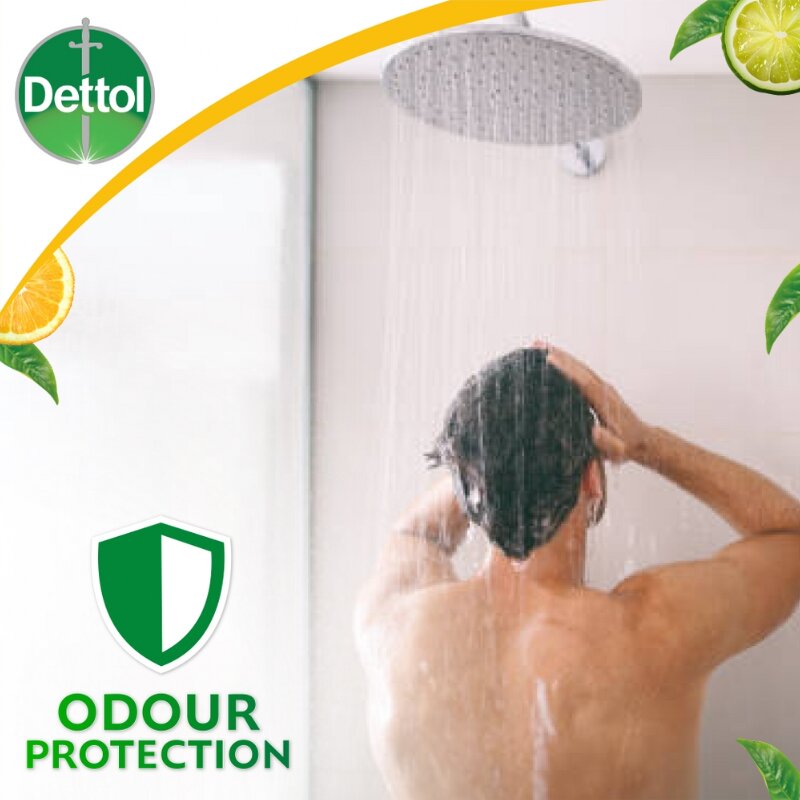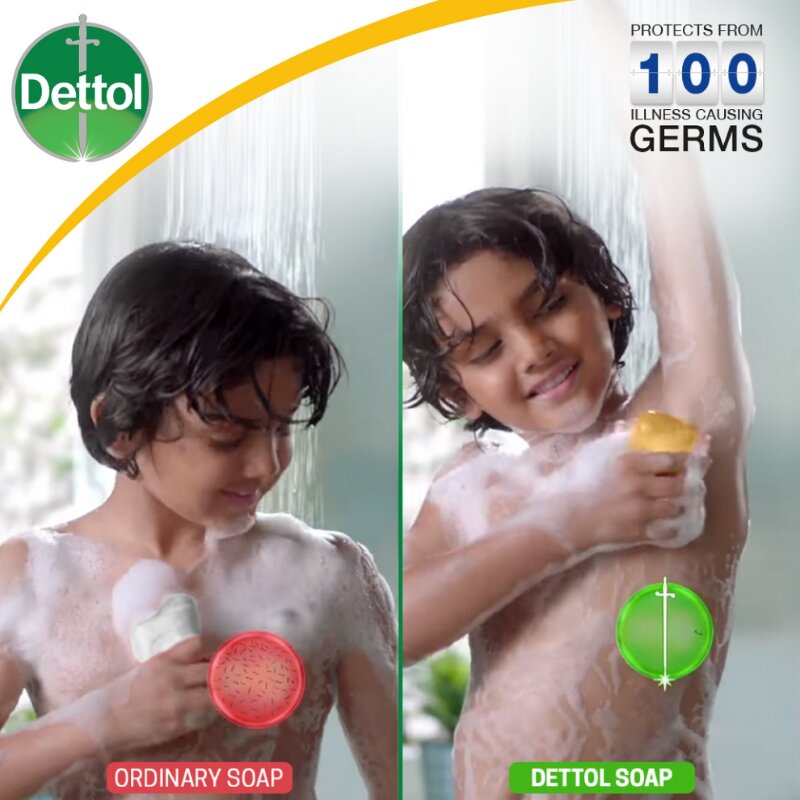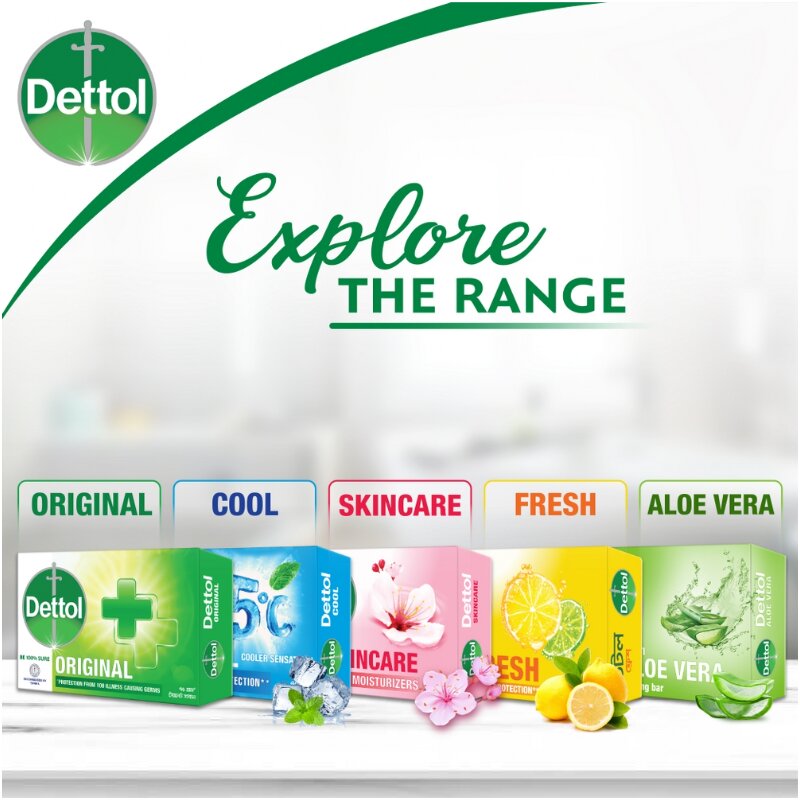 Dettol Fresh Odour Protection Soap 75g
Dettol Fresh soap contains refreshing citrus fragrance which gives odour protection with every wash.
This soap is suitable for the whole family, and it protects you from 100 illness-causing germs.
You can use Dettol Soap every day to wash your hands or wash your body during a shower.
Dettol Soap is recommended by Bangladesh Private Medical Practitioners Association.