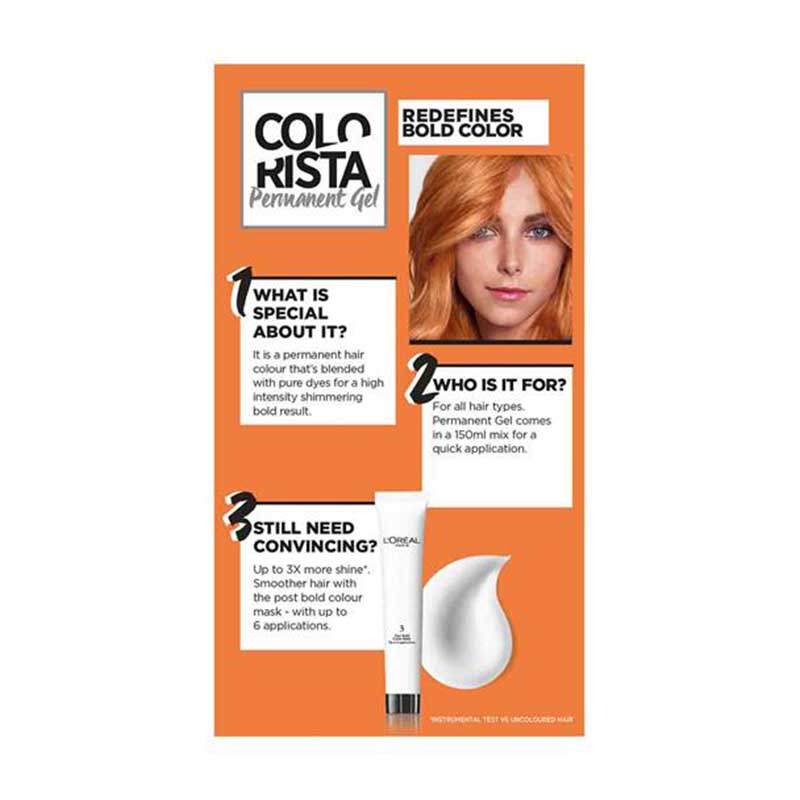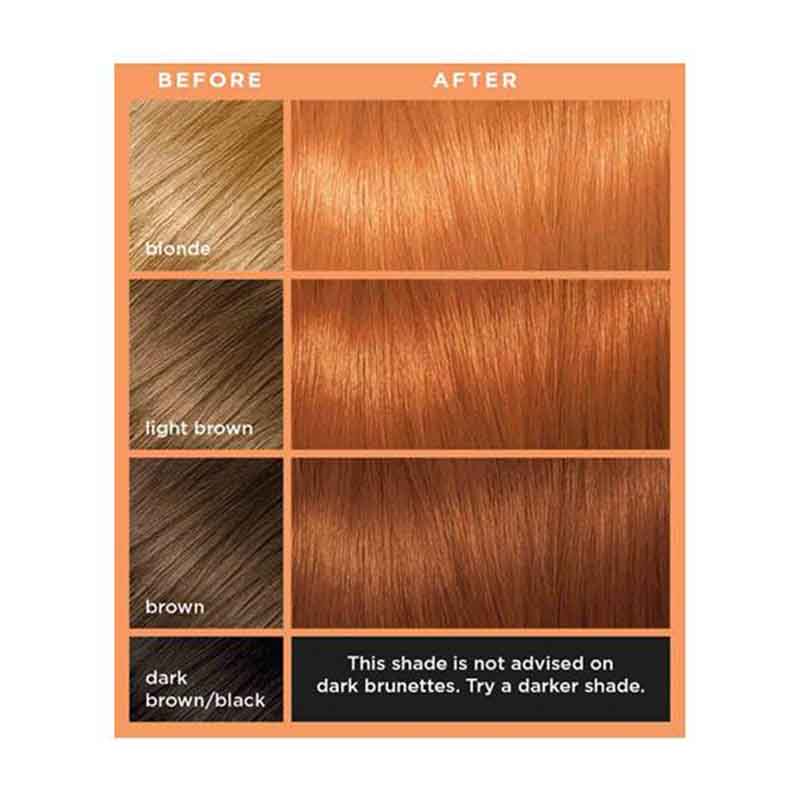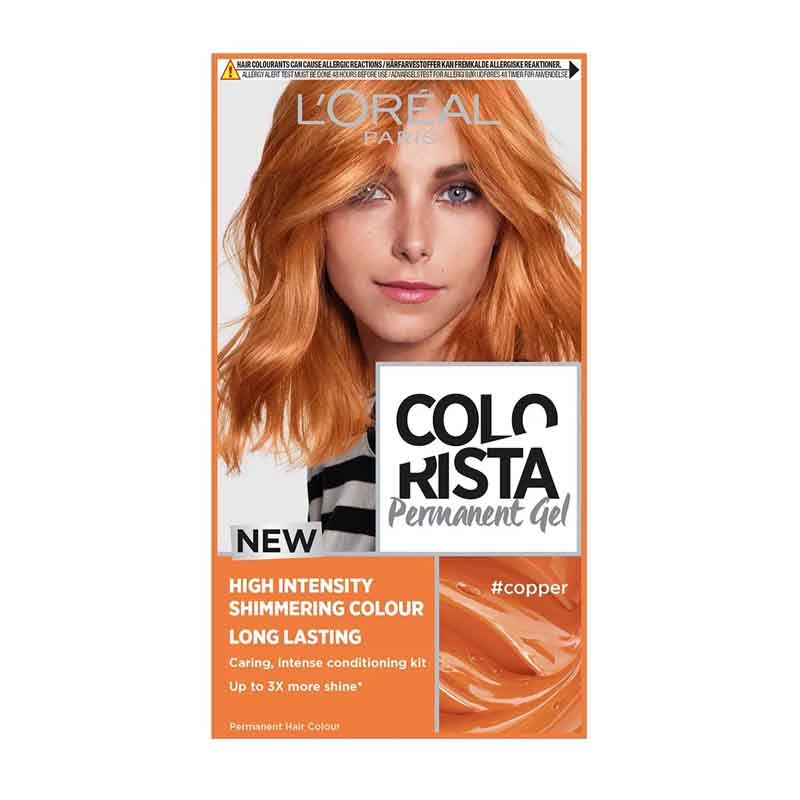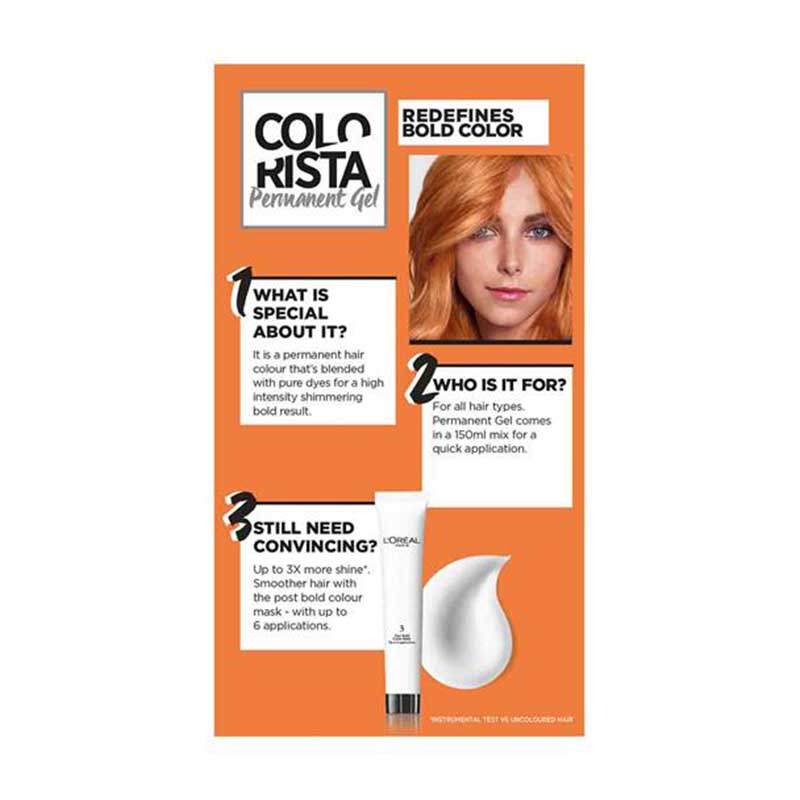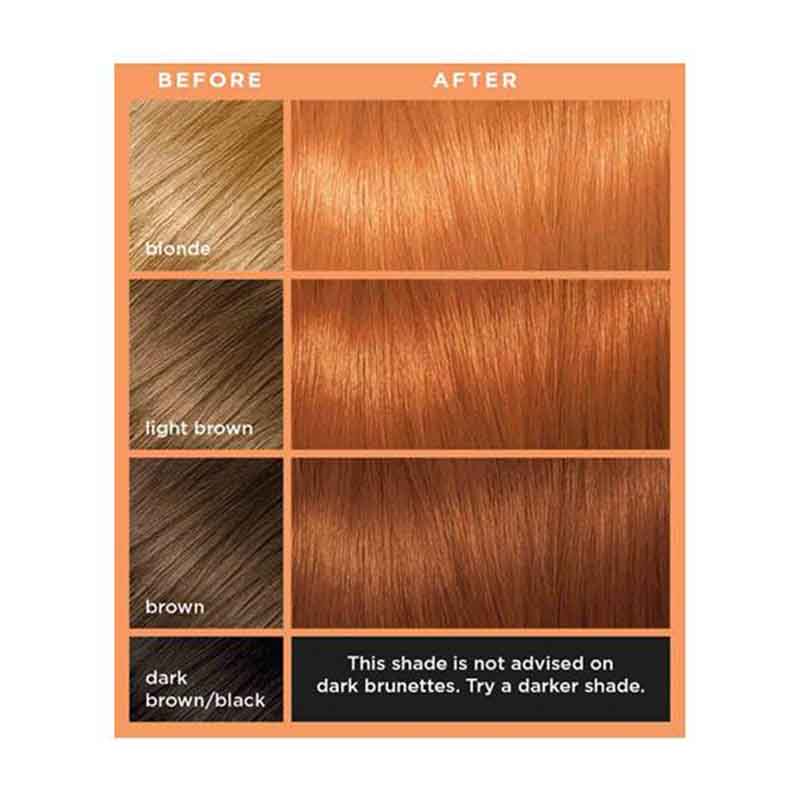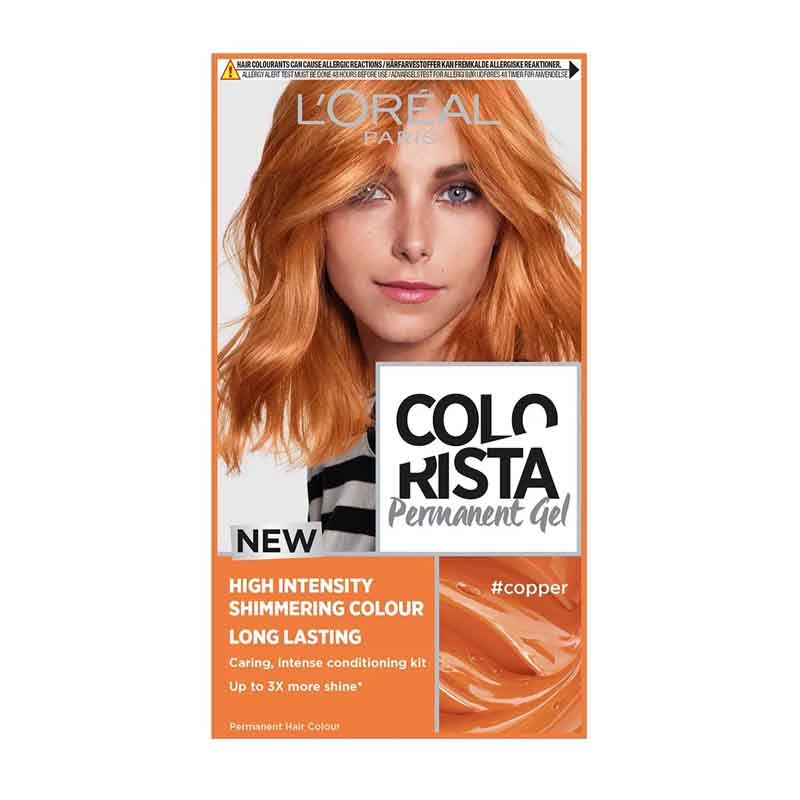 L'oreal New Colorista Permanent Gel Hair Colour - Copper
Colorista Copper permanent hair dye gel gives a bold, long-lasting colour for all hair types.
Including a 150ml mix for quick application and an intense post-dye conditioning kit with up to 6 applications.
The Colorista hair dye gel is easy to use whilst also nourishing for your hair.
For an ombré or highlighted effect, use the brush application to apply to specific hair sections and create your own unique, bold look.
Made in Belgium.