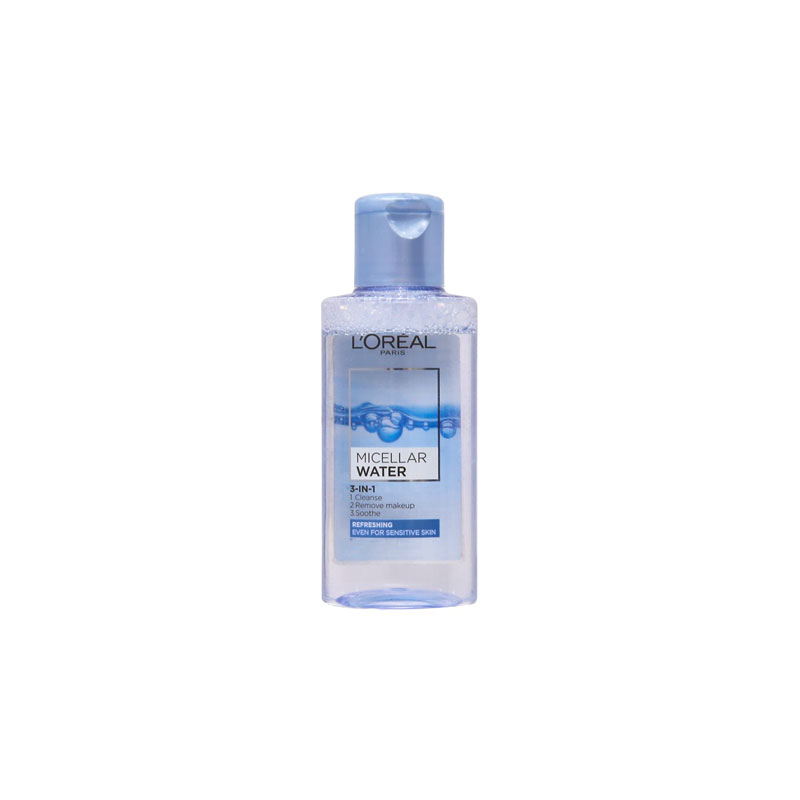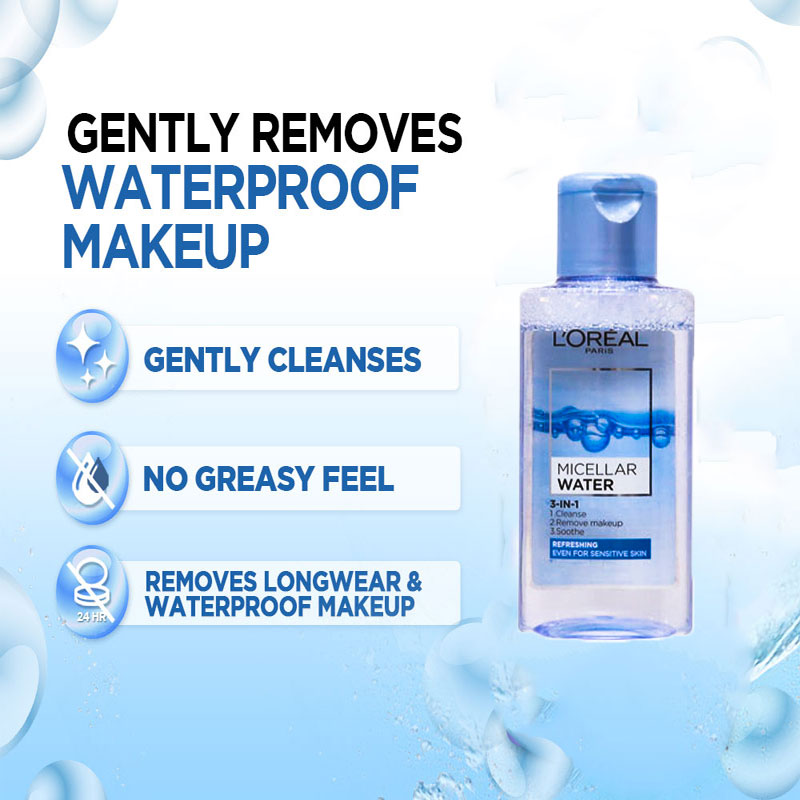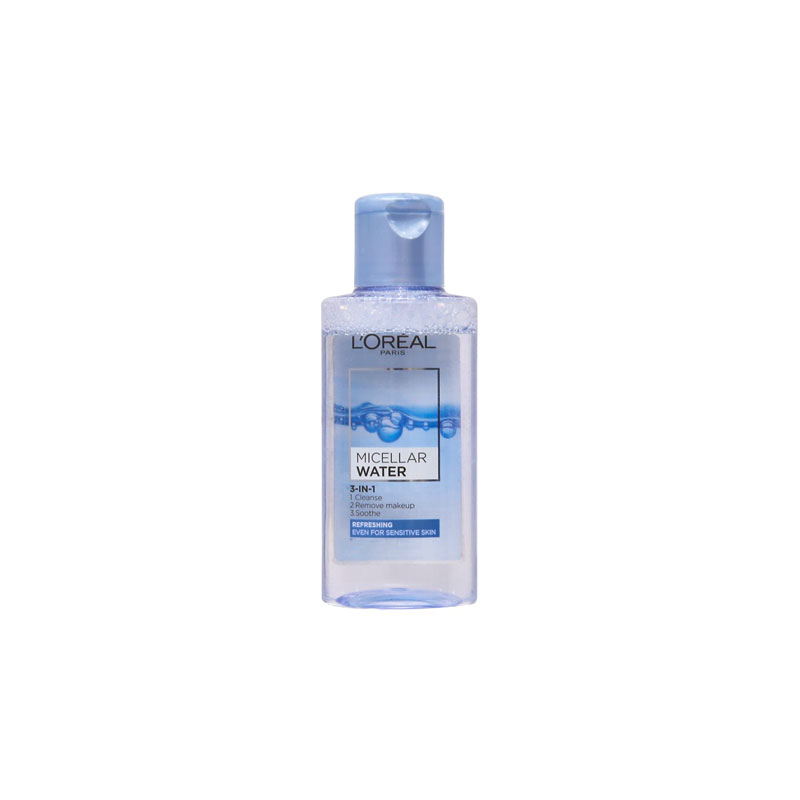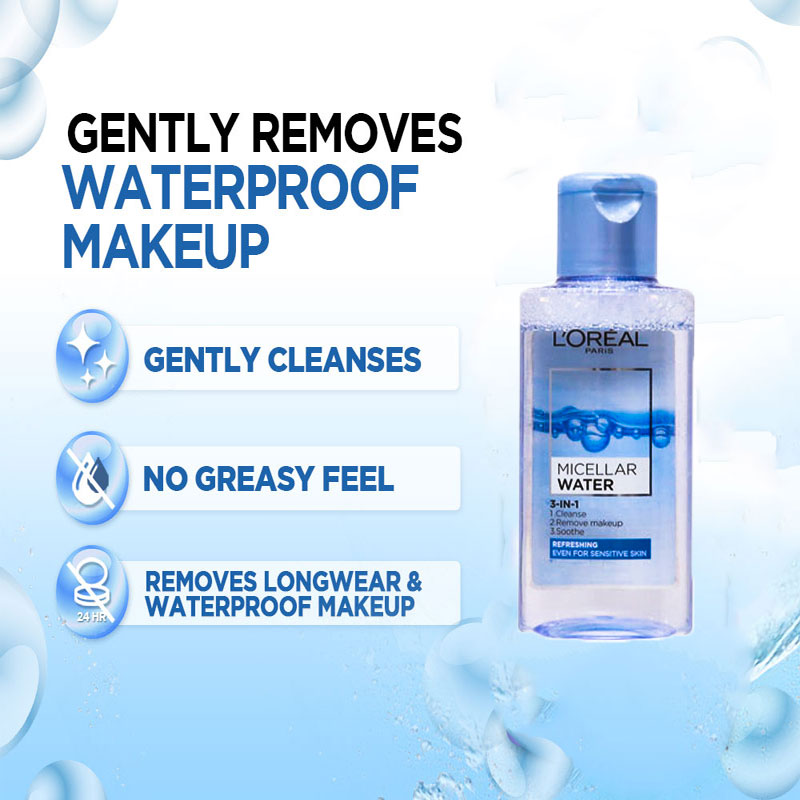 L'oreal Paris 3-In-1 Refreshing Micellar Water 95ml
Its unique micellar molecules act like magnet.
Removes make-up residue and impurities from skin thoroughly.
Easy and gentle wipe with a cotton pad, no rinsing.
3-IN-1 actions:
Cleanse, remove makeup, soothe:
Watery texture, skin is left clean, pure & fresh.
Even for sensitive skin.
Imported from UK.
Made in China.