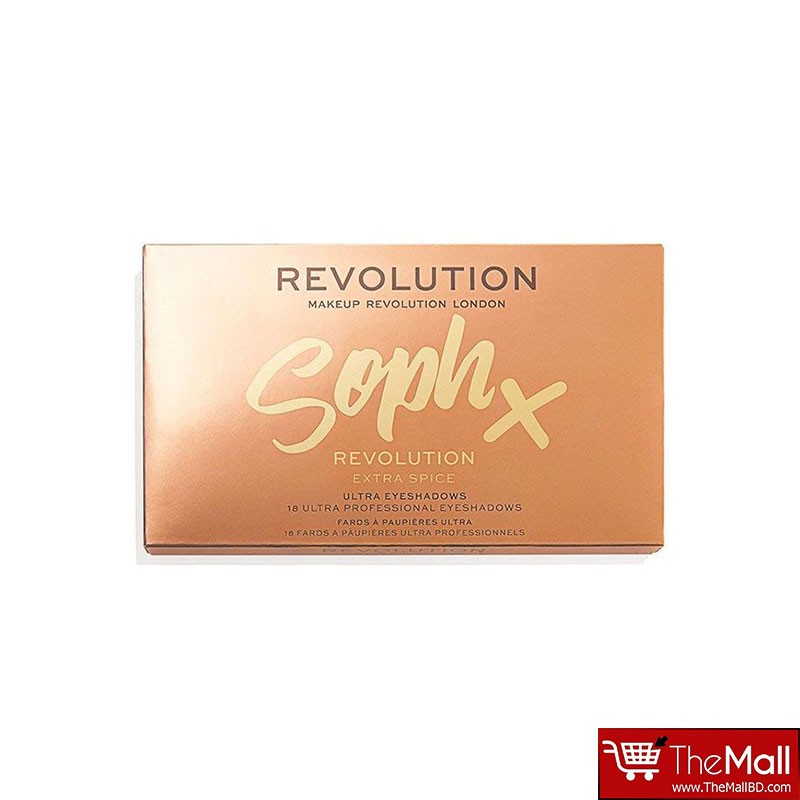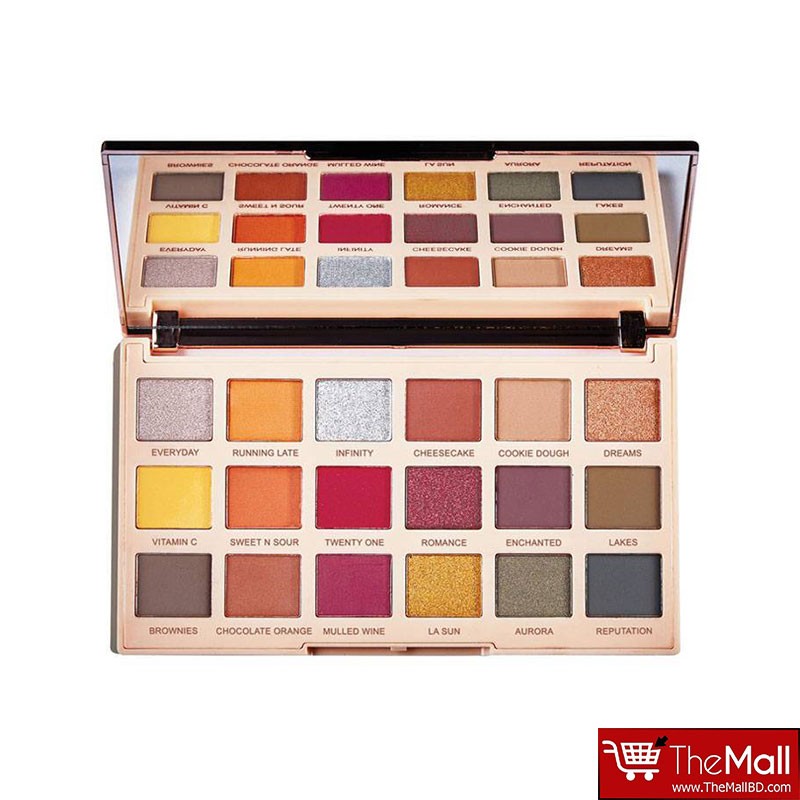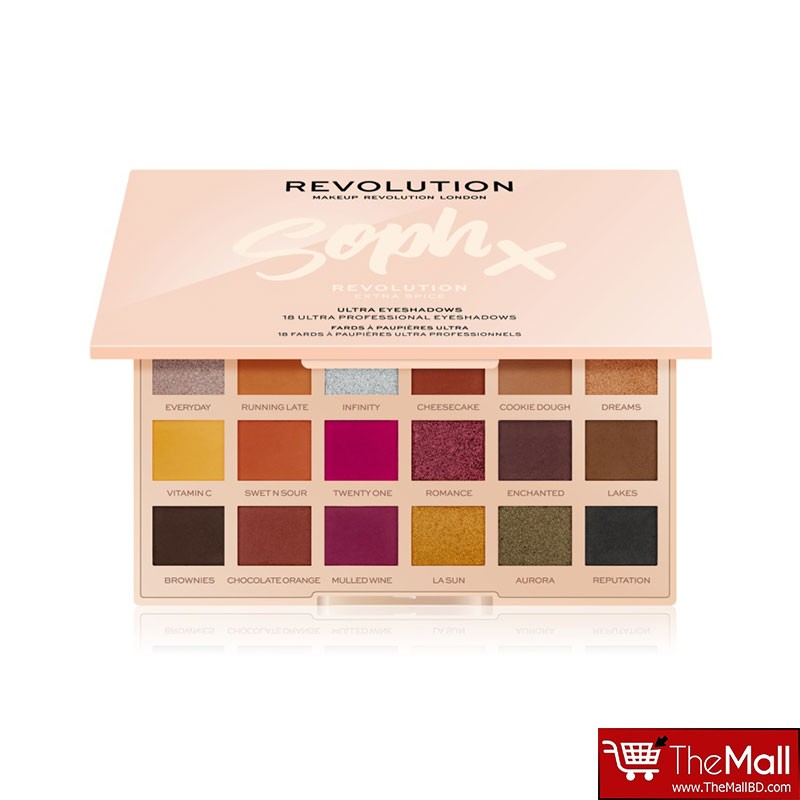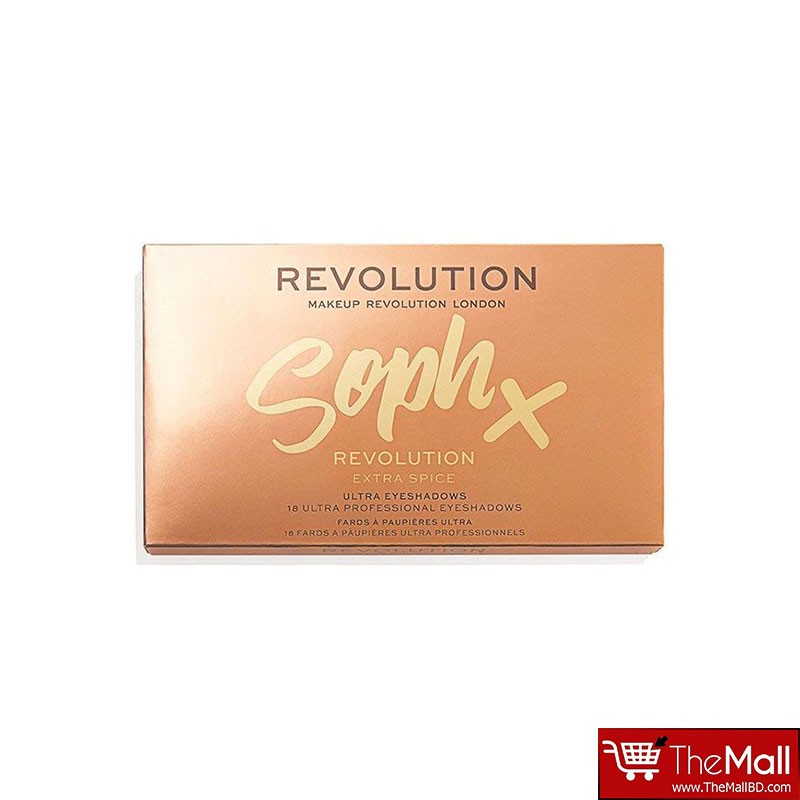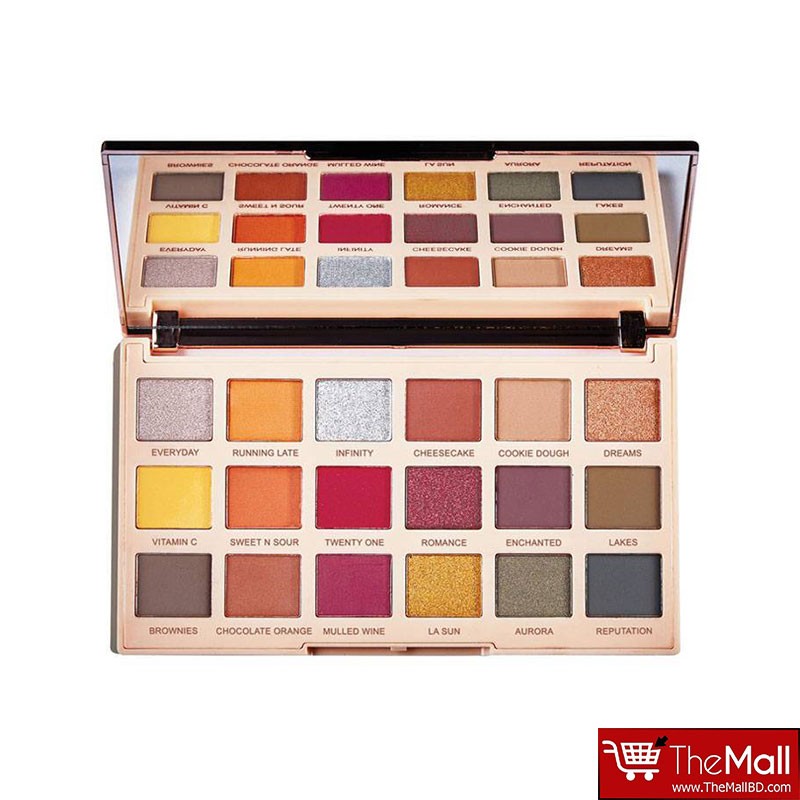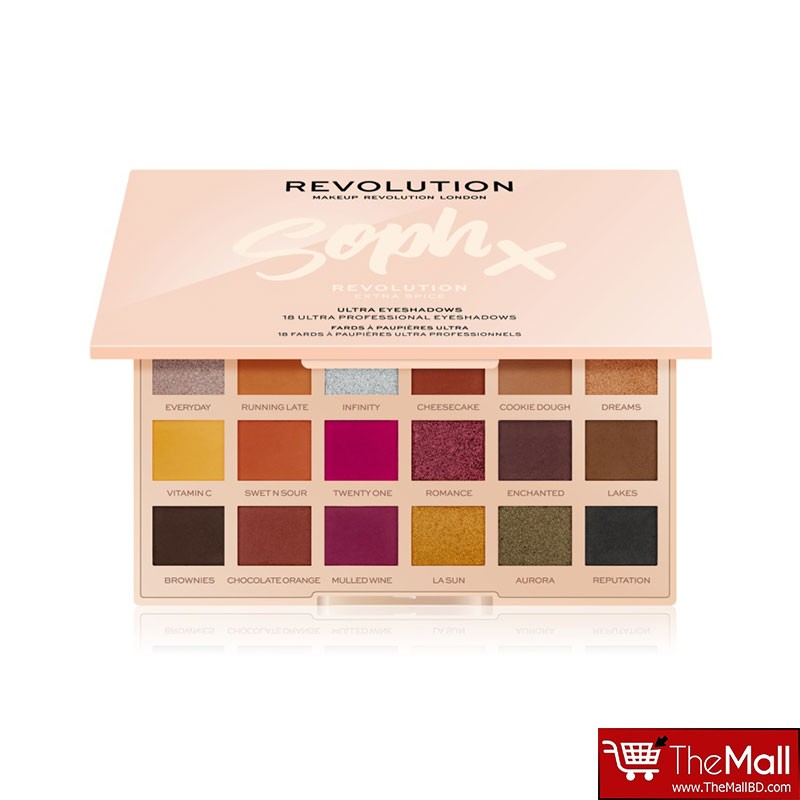 Makeup Revolution Soph X Extra Spice Ultra Eyeshadow Palette
An 18-colour eyeshadow palette.
Produced in collaboration with Soph Does Nails, the Revolution X Soph Extra Spice palette contains an array of vivacious colours.
Featuring a mix of matte and shimmer shades, from olive green to burgundy and cerise pink, this versatile palette is perfect for achieving bold, eye-catching looks.
Cruelty-free.
Developed in Uk.