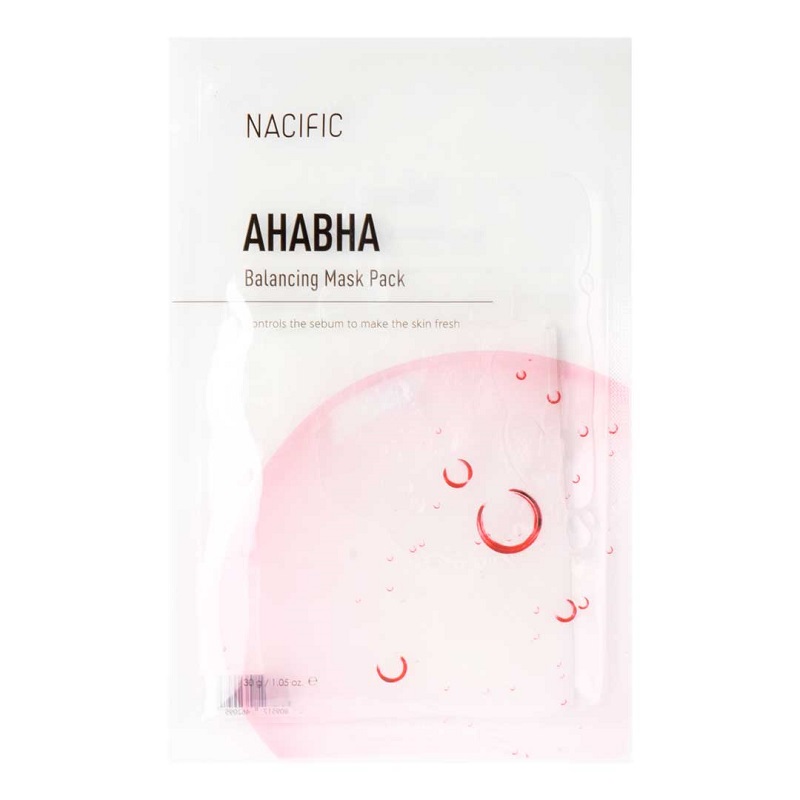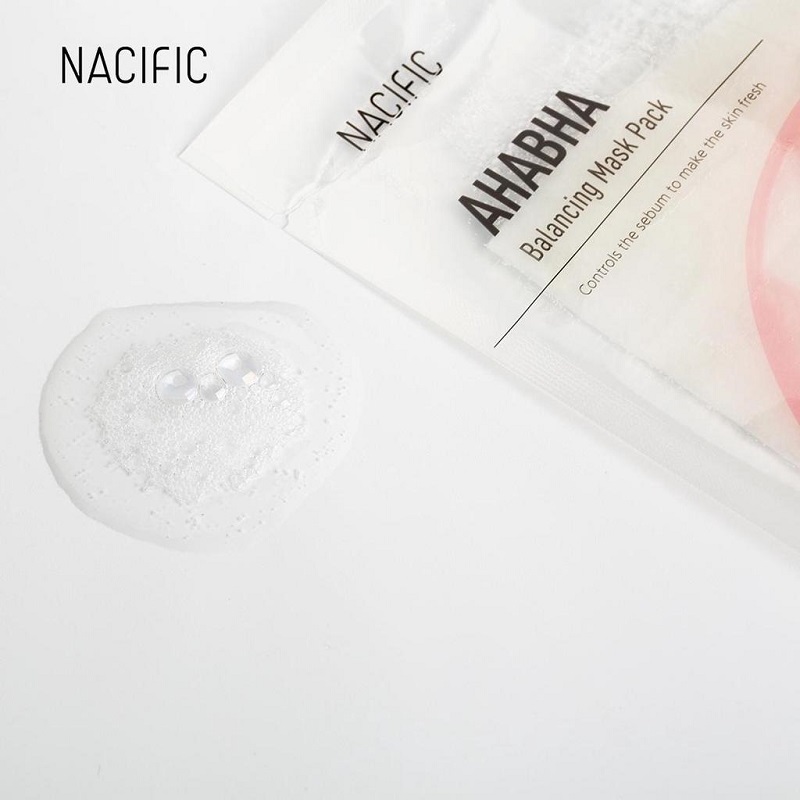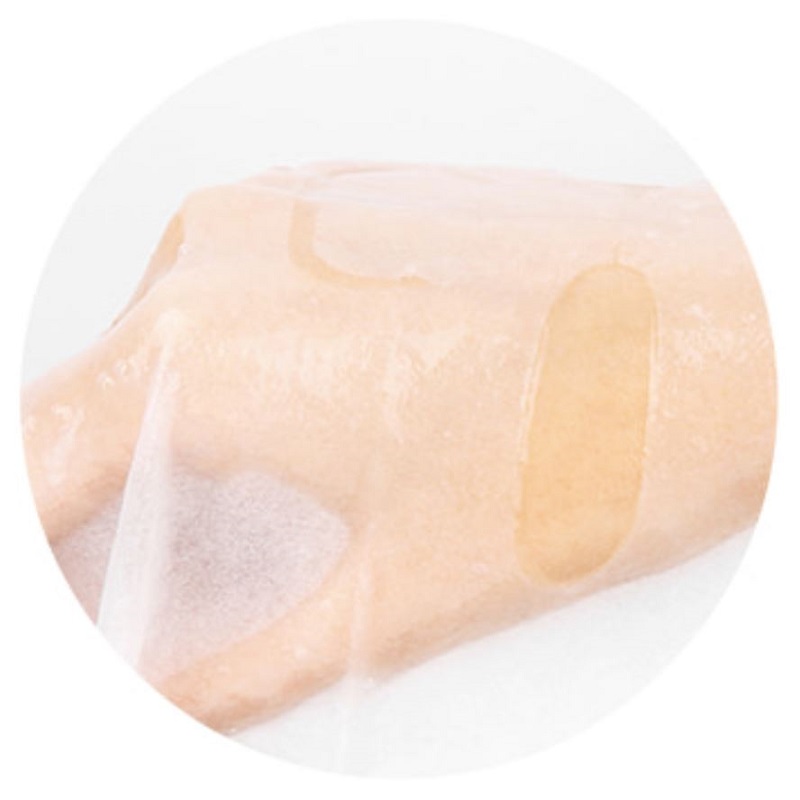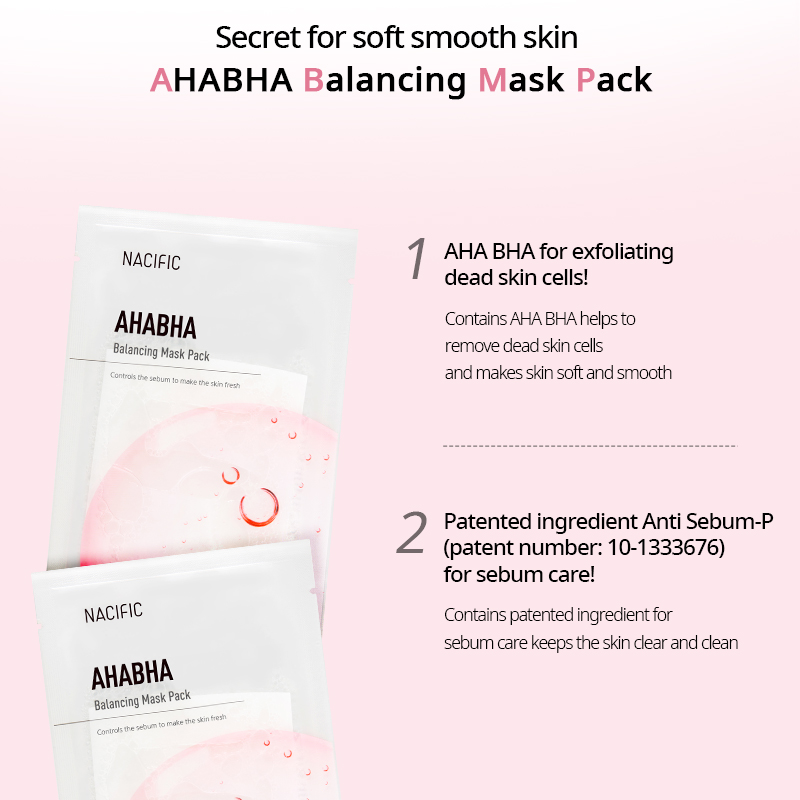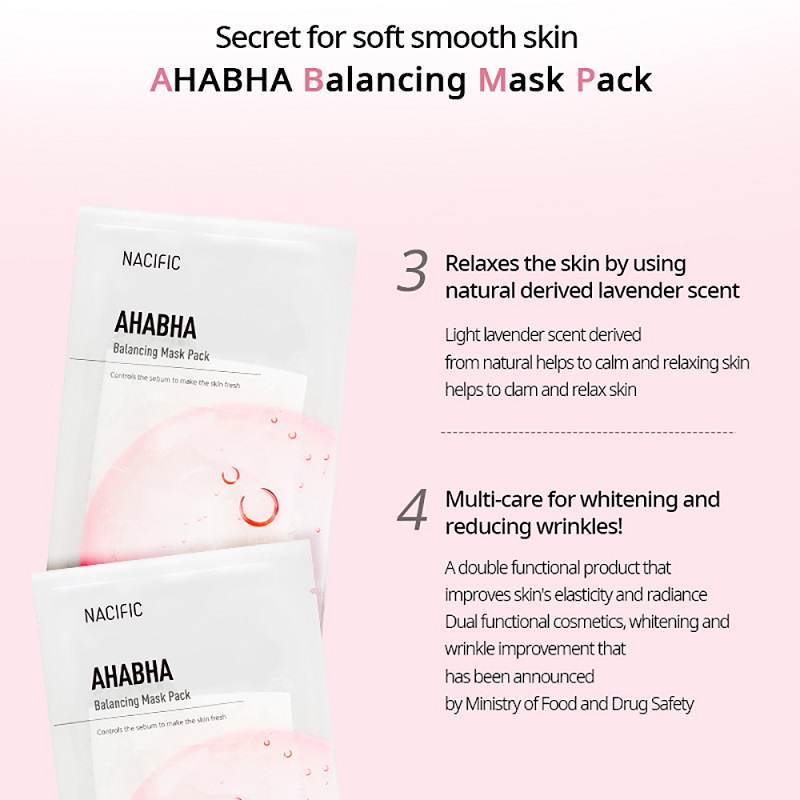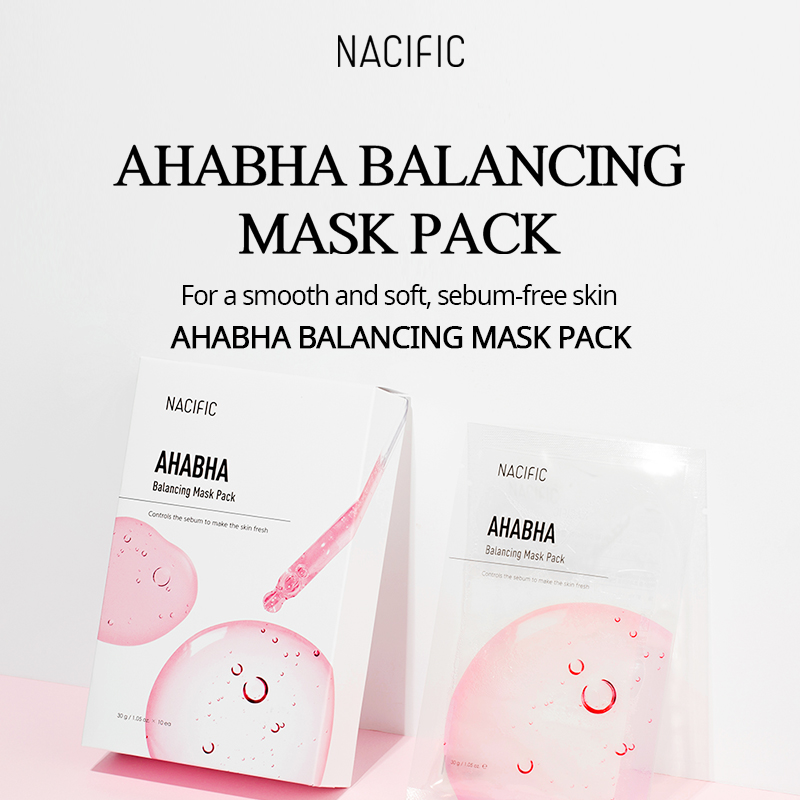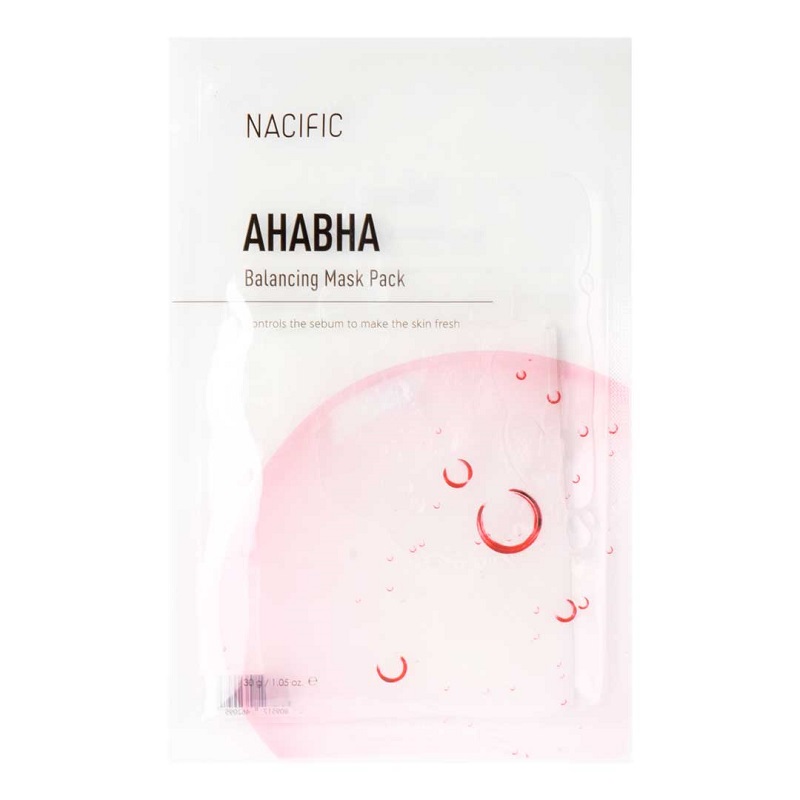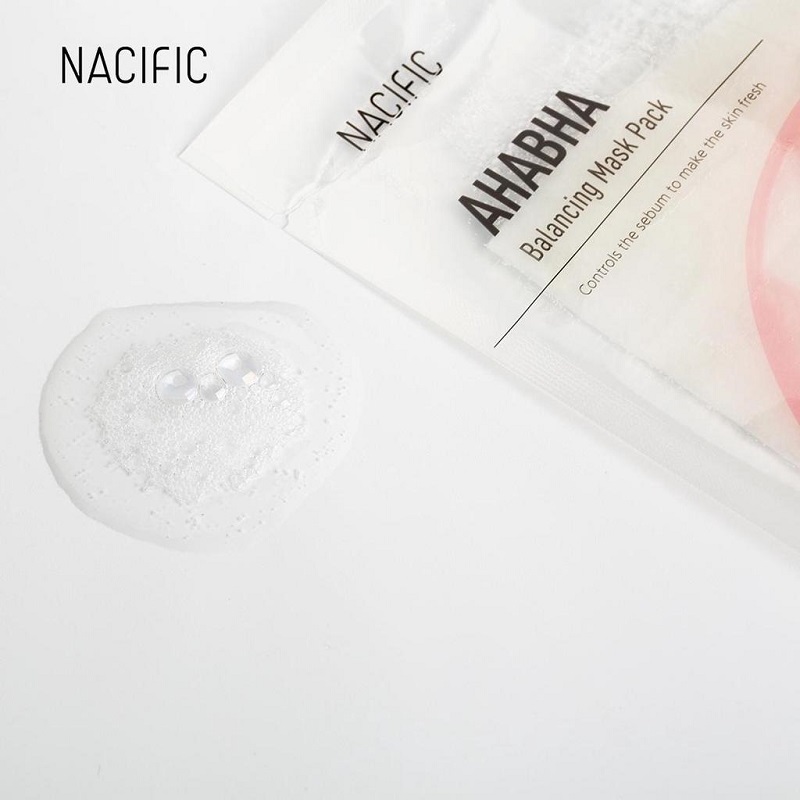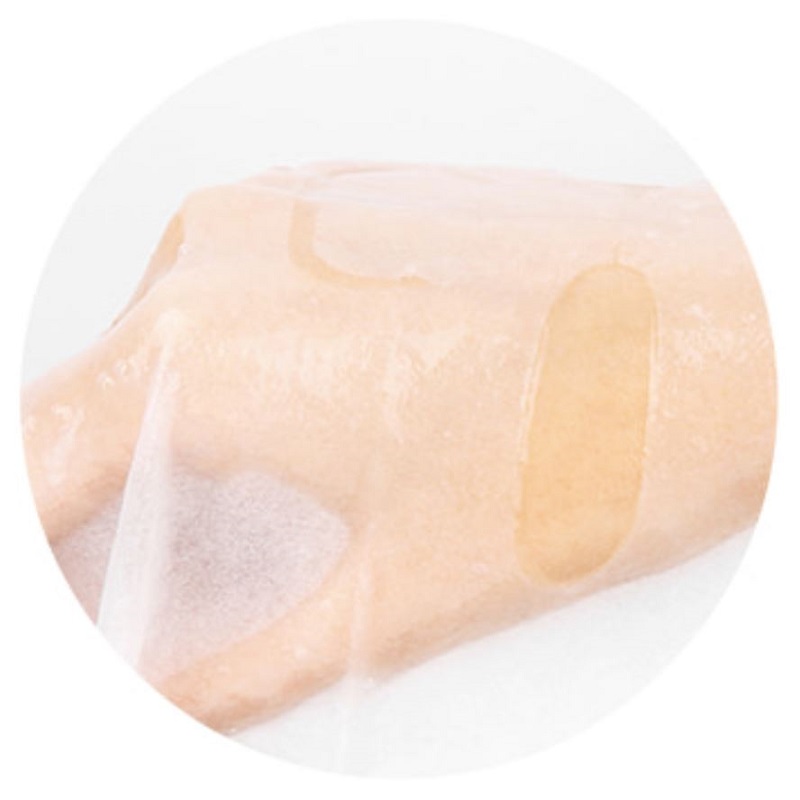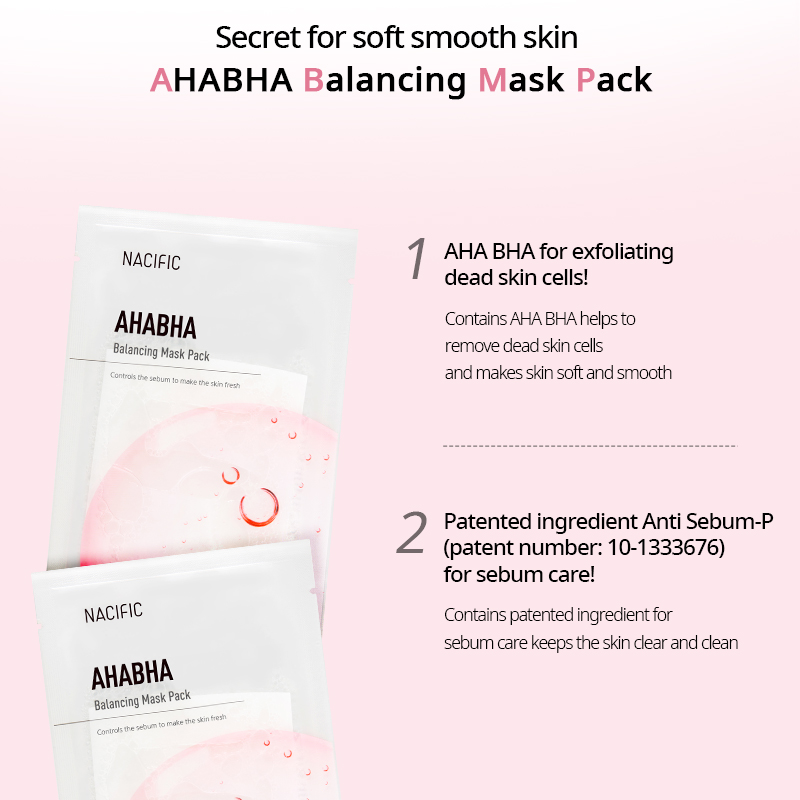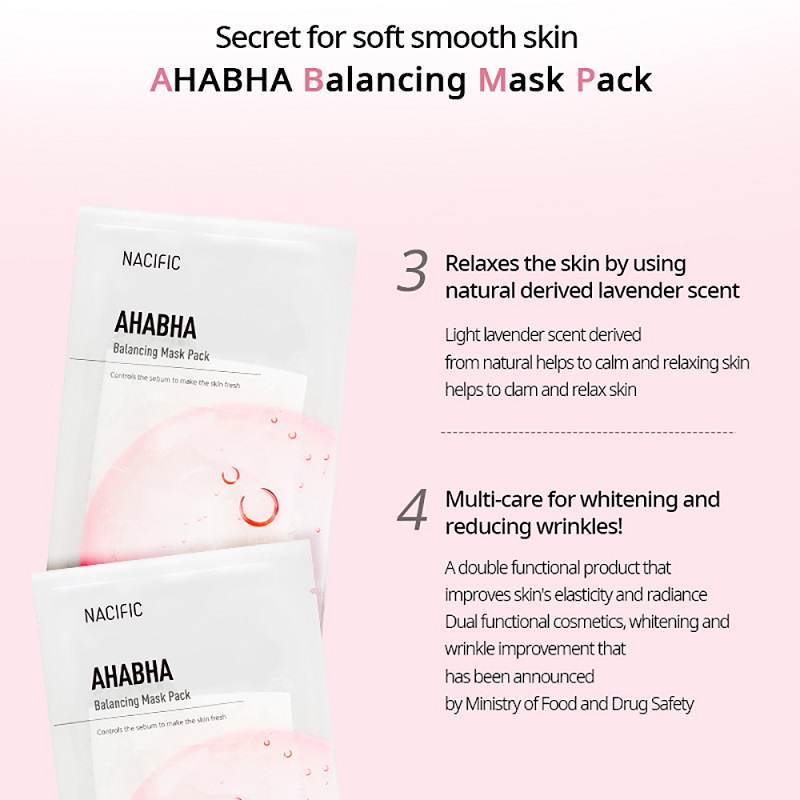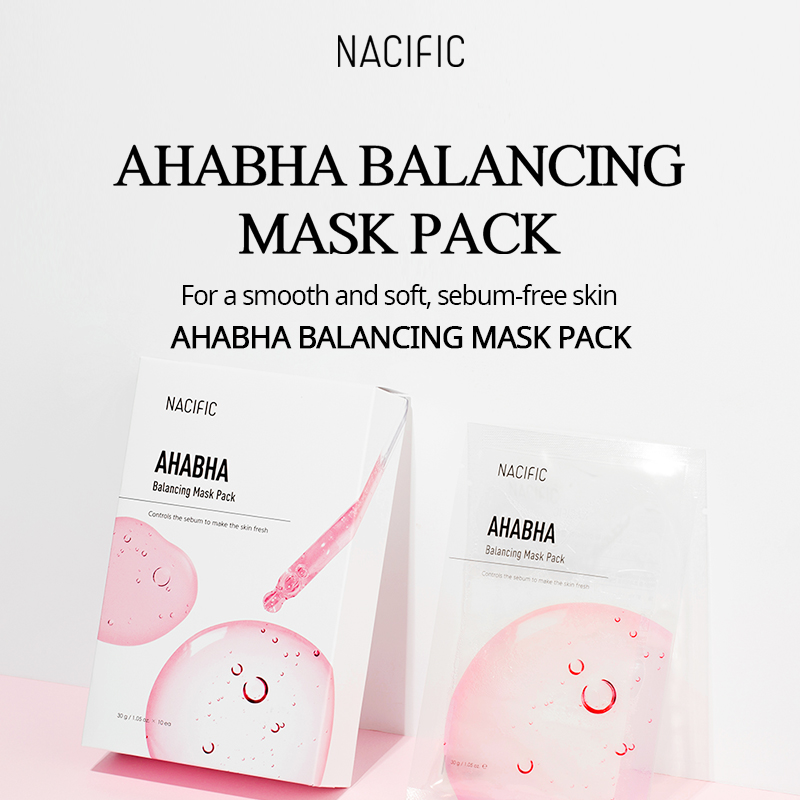 Nacific AHA BHA Balancing Mask Pack 30g
Nacific AHA BHA Balancing Mask Pack with excellent adhesion contains natural-derived exfoliant ingrediens.
This mask removes old dead skin cells and excessive sebum in the pores to make your skin clean and clear.
Controls the sebum to make skin fresh.
AHA BHA for gentle exfoliation of dead skin cells & makes your skin soft and smooth.
Patented Anti-Sebum complex for sebum care.
Added with natural lavender scent for skin calming.
Skin whitening and reducing wrinkles facial mask.
Made in Korea.