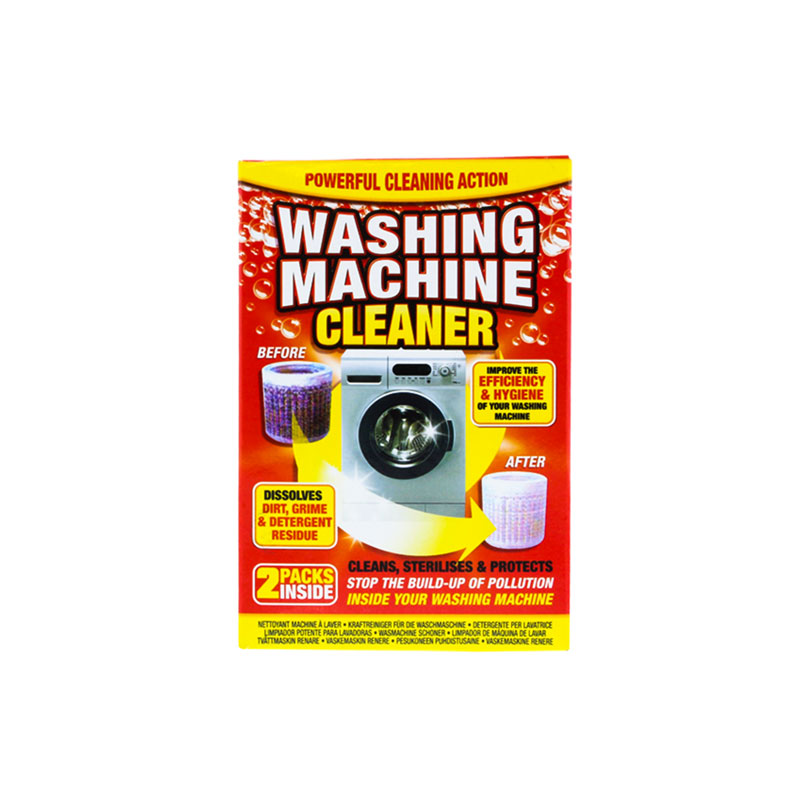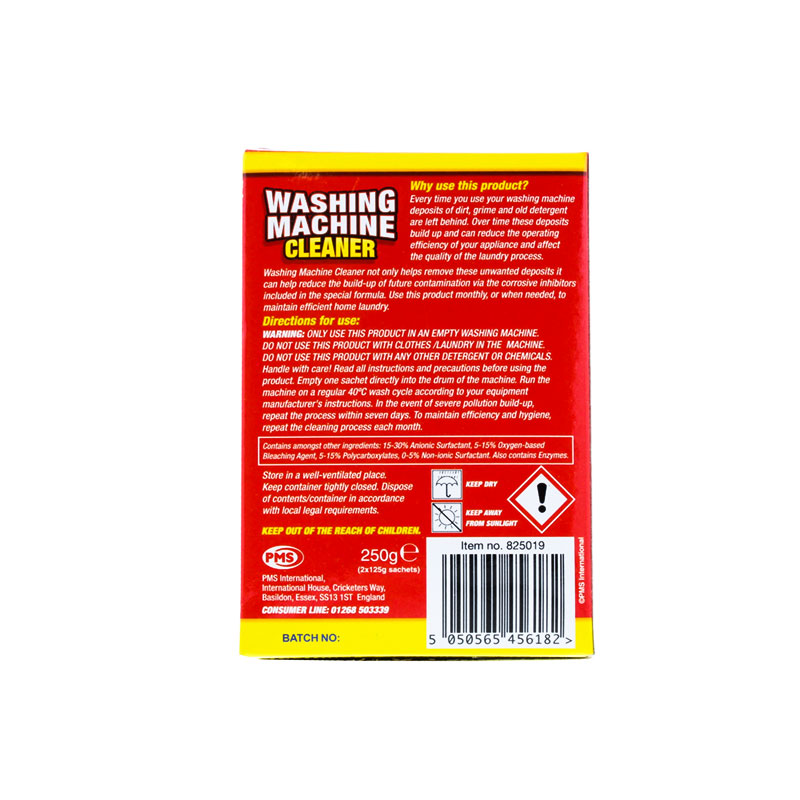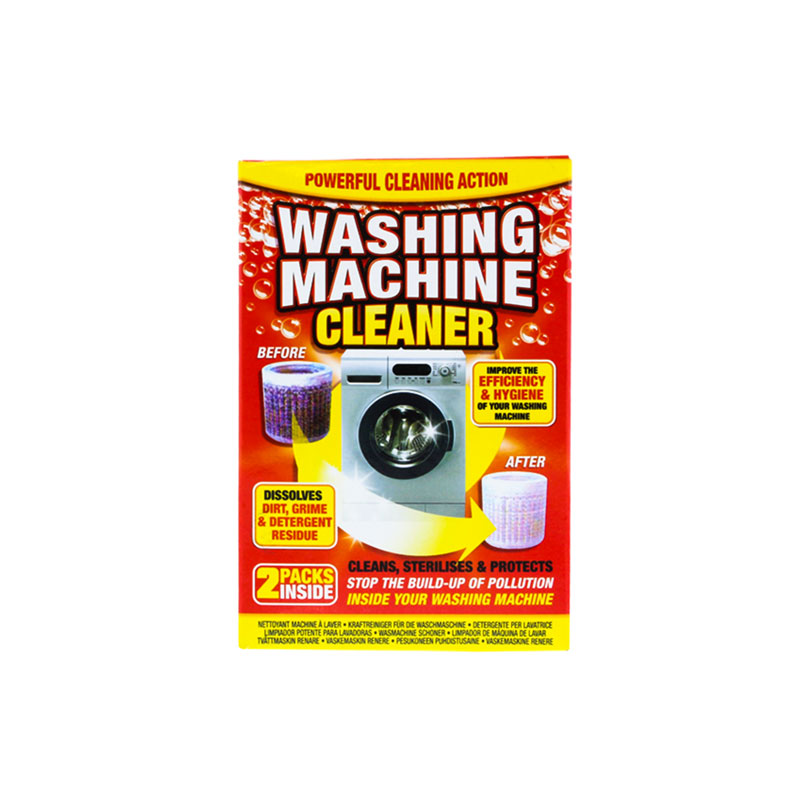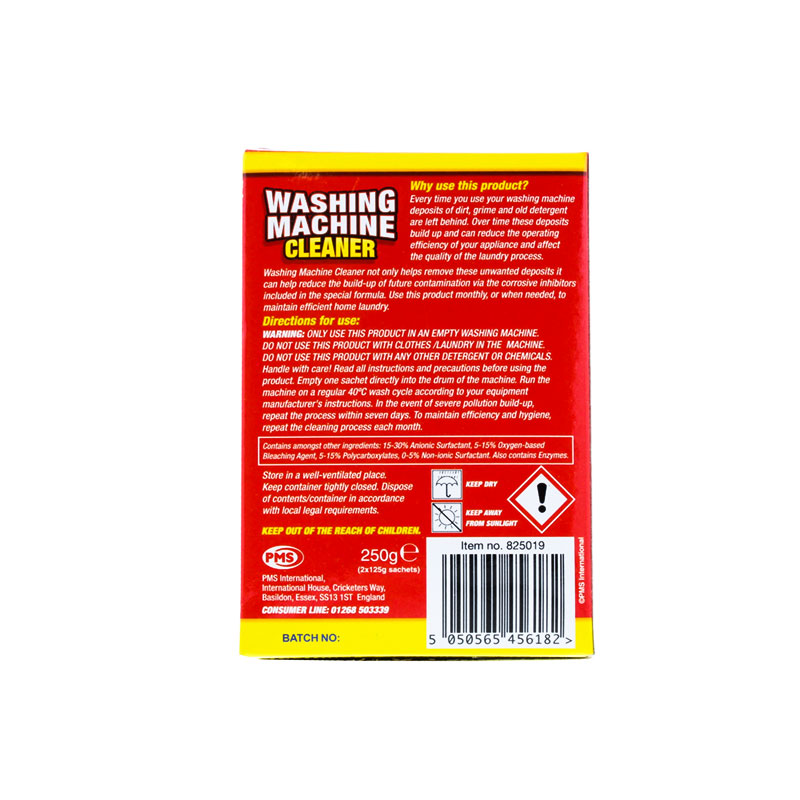 PMS Washing Machine Cleaner 2x125g
PMS Washing Machine Cleaner - Pack of 2.
Improves the efficiency and hygiene of your washing machine.
Stops the build-up of pollution inside your washing machine.
Cleans by dissolving dirt, grime and detergent residue on your drum pipes and seals.
Sterilises by removing the grime that builds up leaving your machine smelling fresh and clean.
Protects by removing limescale build up from your machine's element, helping to prolongs its life.
Imported form UK.