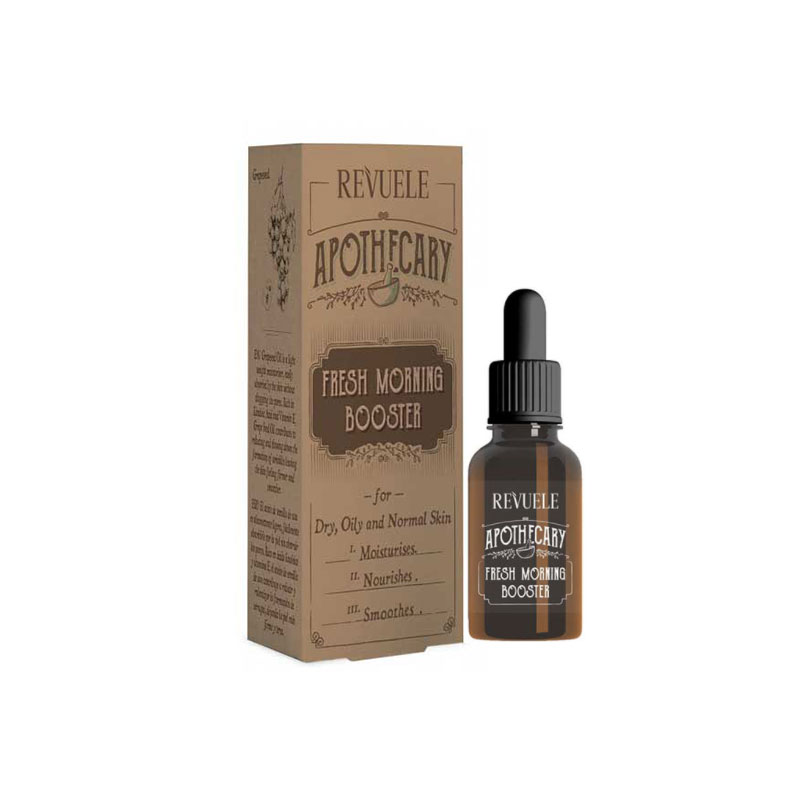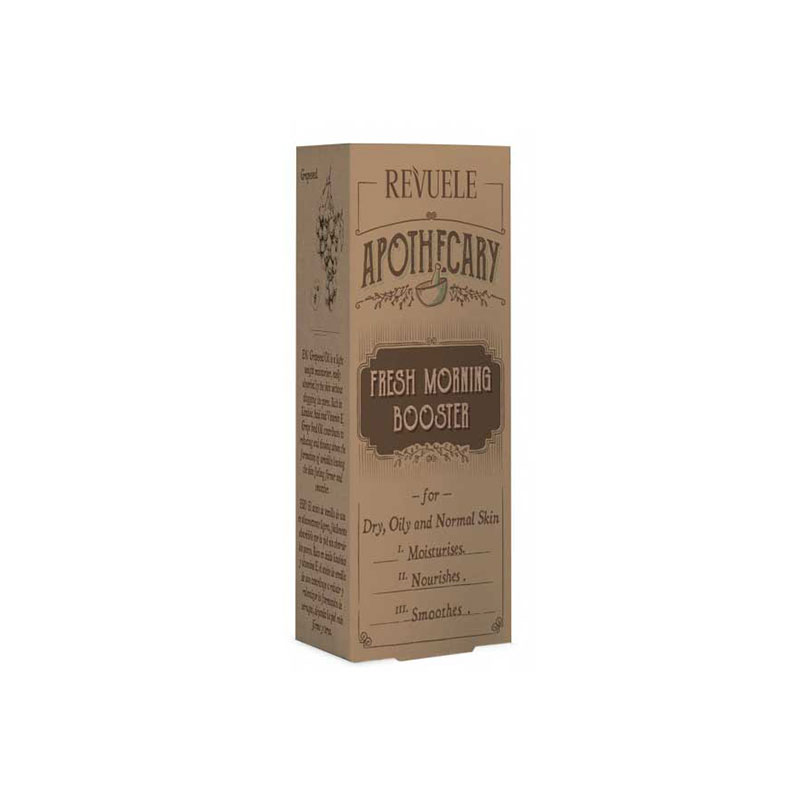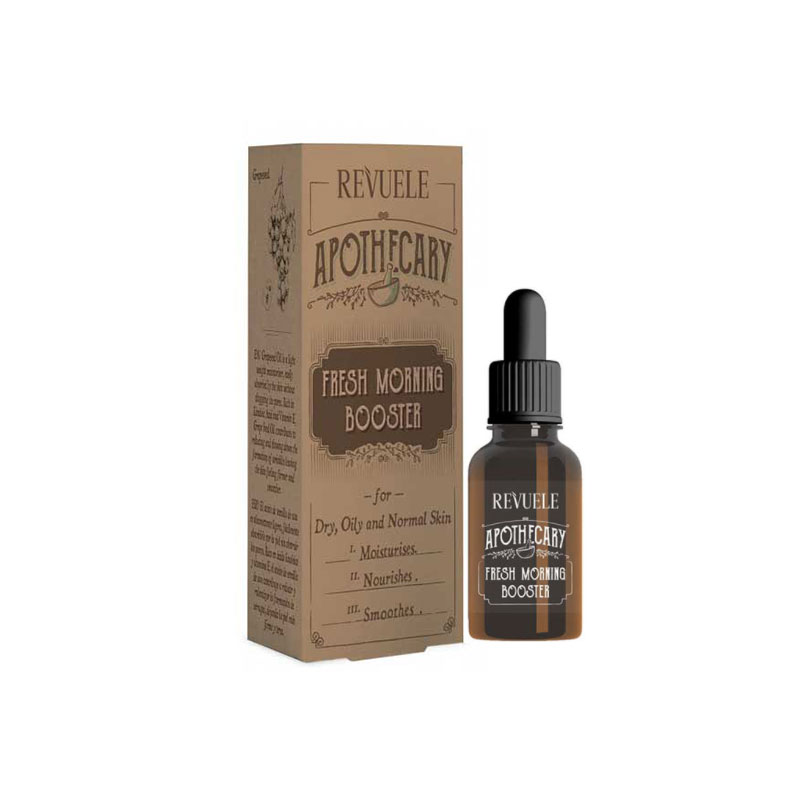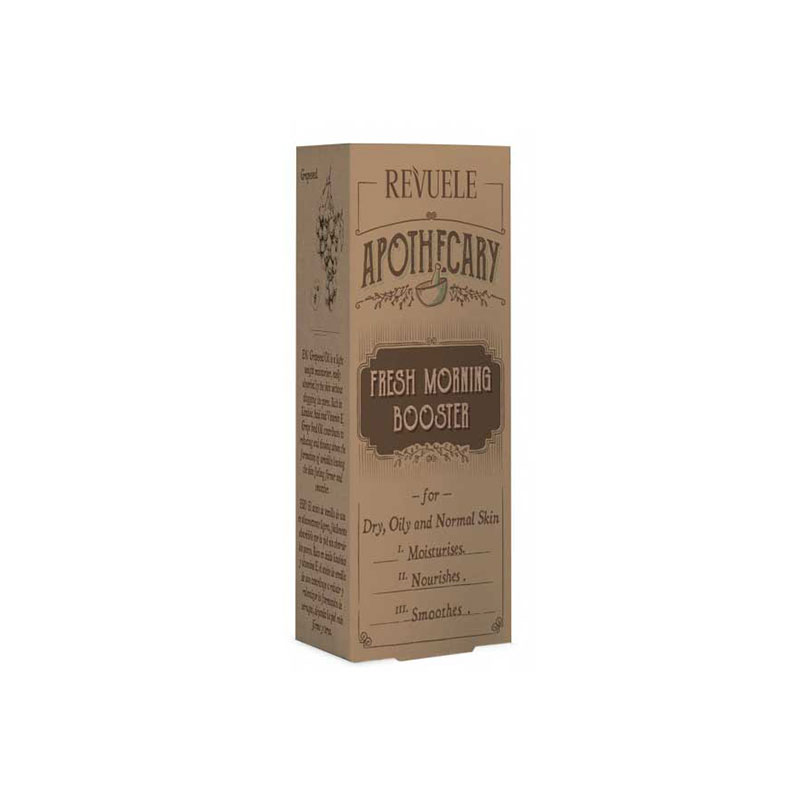 Revuele Apothecary Fresh Morning Booster Serum 30ml
The Fresh Morning Booster is a blend of natural oils.
Formulated to provide the skin with hydration and antioxidant protection throughout the day.
Enriched with Grape Seed Oil, Ylang Ylang Essential Oil and Squalane.
This Booster will even out the complexion.
Nourish the skin without clogging the pores and boost your mood.
Grapeseed Oil is a light weight moisturiser, easily absorbed by the skin without clogging the pores.
Rich in Linoleic Acid and Vitamin E.
Grape Seed Oil contributes to reducing and slowing down the formation of wrinkles leaving the skin feeling firmer and smoother.
Made in European Union (EU).