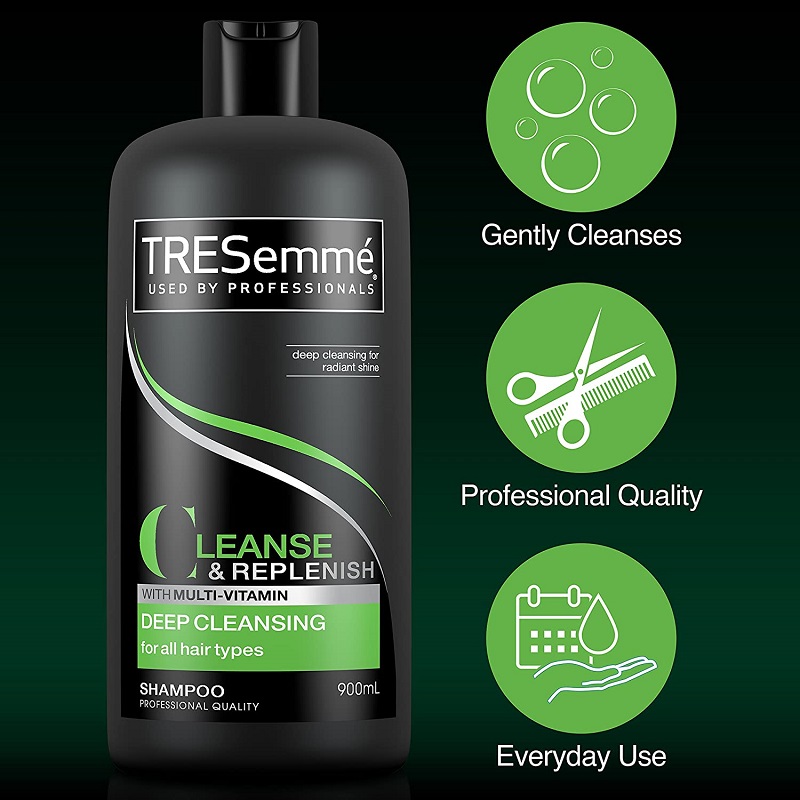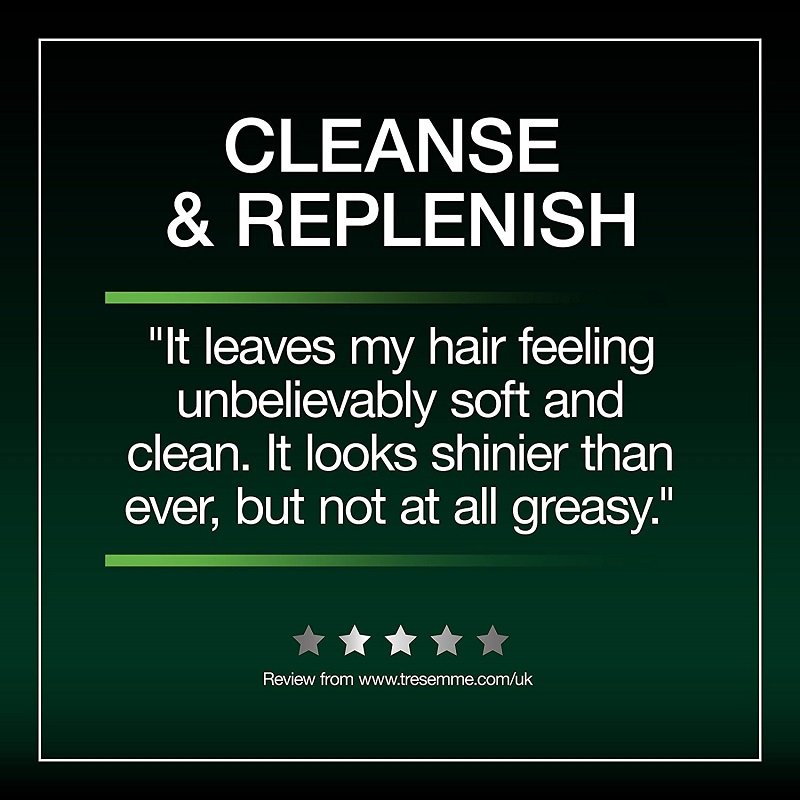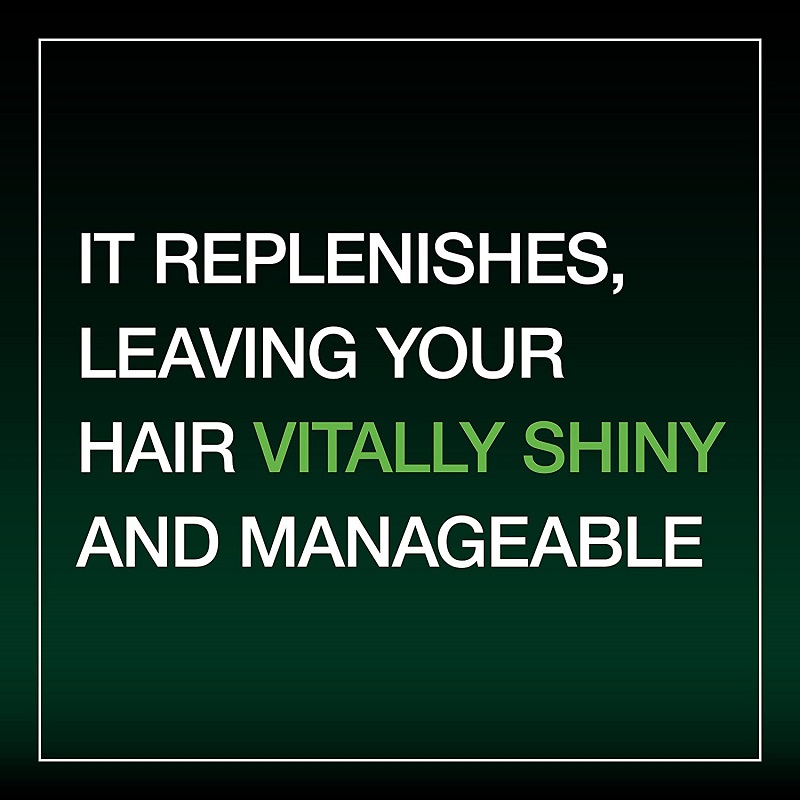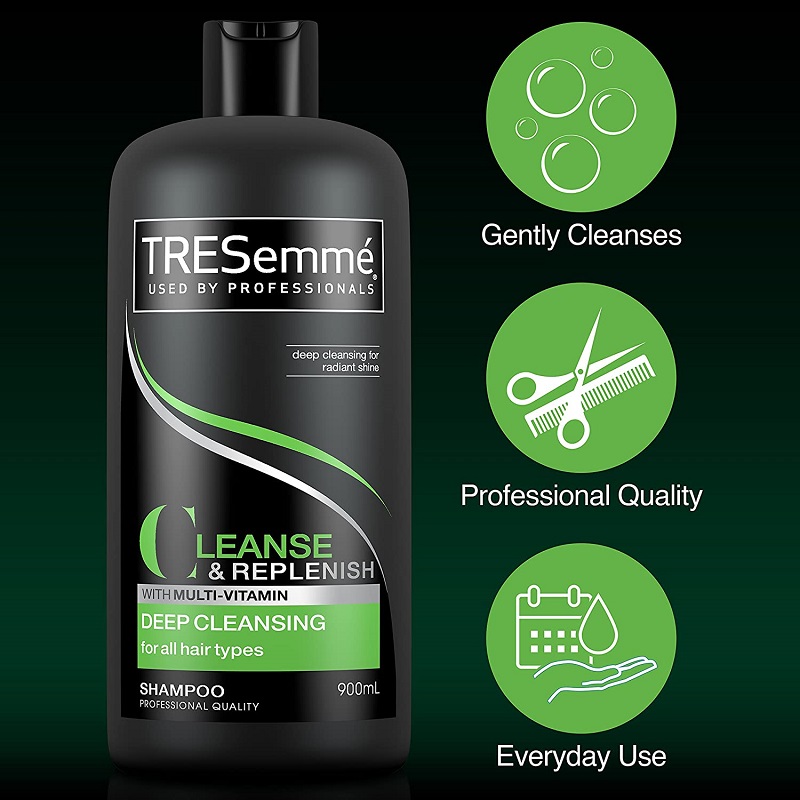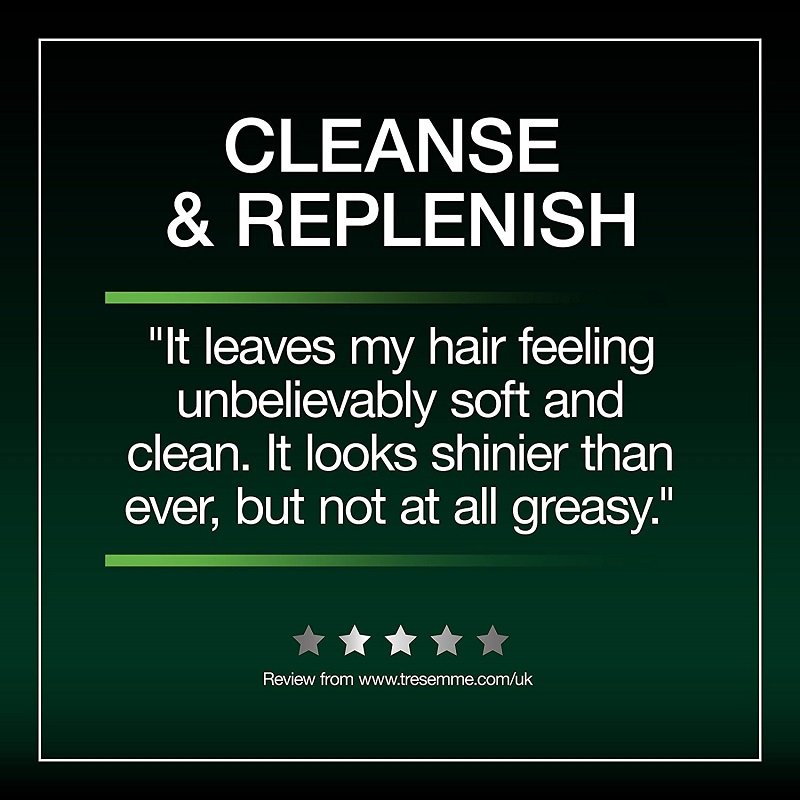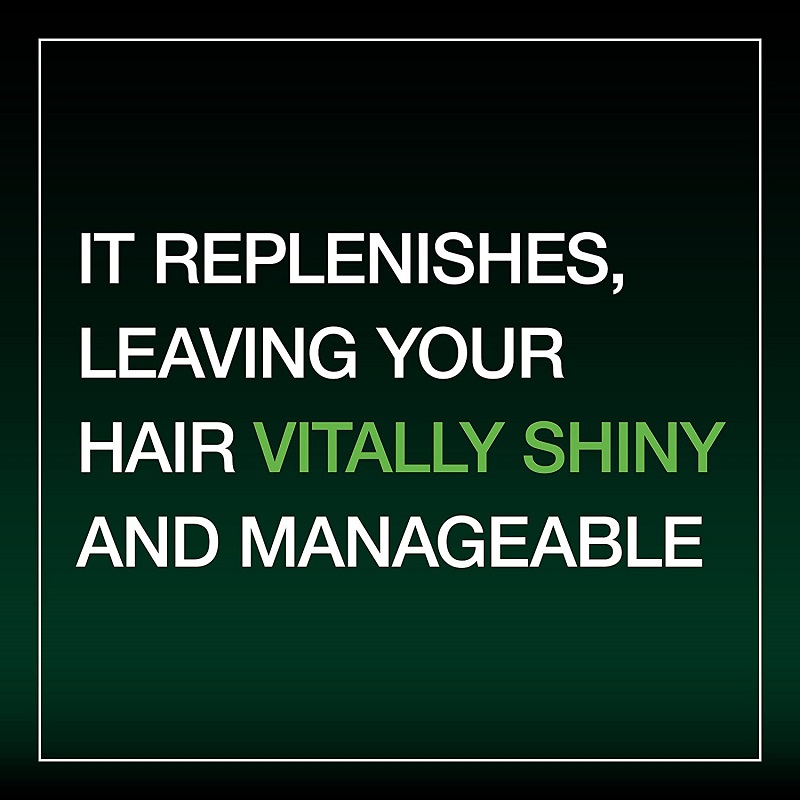 Tresemme Cleanse & Replenish With Multi Vitamin Deep Cleansing Shampoo For All Hair Types 900ml
Professional quality formula cleanses awaya your hair & build up.
Deep cleansing for radiant shine.
It reduces restoring your hair's natural vitality.
Its multvitamin forrmula is gentle for daily use.
This shampoo intensely purifies to give that salon fresh feeling.
Made in South Africa.